A Wandsworth sustainable fish business wants to educate children about the wonders of fresh fish – guts and all – inspired TV presenter and marine biologist Monty Halls.
FairCatch is a modest family-run, fisherman-friendly, south London project that wants children to understand where the fish on their plate comes from.
After running pilot sessions owners Guy and Ilona Dorrell want to expand their fish awareness sessions to include gutting, filleting and skinning fish in the classroom.
"Children don't know what to do with food, they don't know how to eat it," said Mr Dorrell.
"I realised that FairCatch is well placed to deliver practical food education."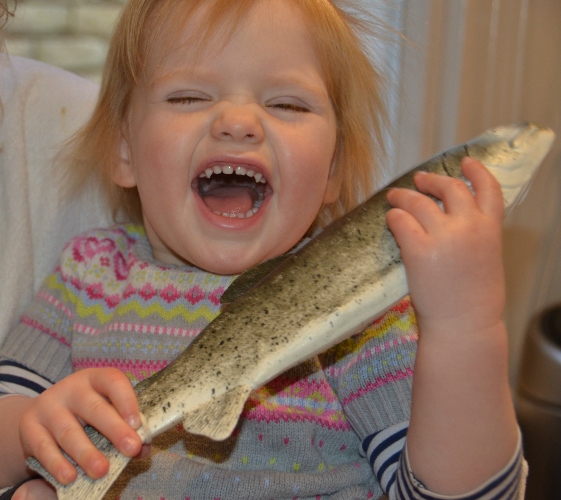 FISHY FUN: Mr Dorrell's daughters get to grips with their food
He also said that research by supermarket Asda, Fishy findings, showed that a 25% sample of children surveyed thought that haddock was a football player.
Mr Dorrell would like to get children comfortable with the skills of fish preparation and their relationship to the end product.
Tentative steps into classrooms proved successful with primary children who appreciated the journey from raw, scaly fish to their favourite refined and processed fish finger.
Mr Dorrell said that he talked to the children about the fishermen and their families, sustainability in seafood, the health benefits of eating fish and then the children got to handle different species.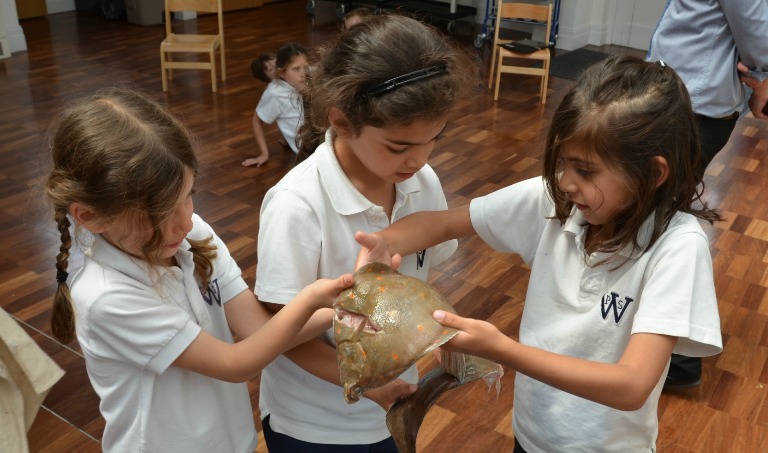 HANDS ON: Children explore the origins of their food
His two children are a bright visual representation of the business and appear in images on the website clearly enjoying the fishy business.
FairCatch distributes sustainable delights in fish boxes, similar to veg boxes, that are straight from the sea to customers' plates in 48 hours.
Members are promised a specified share of seasonal, fresh goodies and many less familiar varieties pre-ordered by weight, what you actually get depends on what the fishermen have caught that day.
There are ten collection points in locations covering Wandsworth, Battersea, Southfields, Earlsfield, Putney and Wimbledon.
The business fits between the space occupied by large-scale, supermarket, consumer models and the small but mighty farmer's market alternative.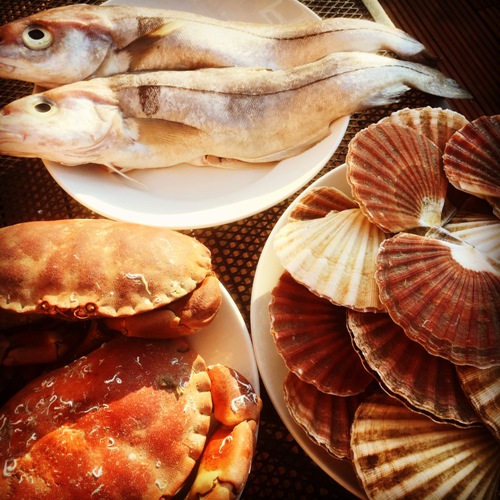 CATCH OF THE DAY: Anything could come in your fish box
"Our unique selling point is that the fish is much, much fresher than a supermarket," said Mr Dorrell.
"Our members have enjoyed gurnard, dabs, monkfish, huss, grey mullet, bream and even octopus.
"It is fantastic people are discovering the whole range of delicious and underrated species that are caught in our closest coastal waters."
FairCatch began in 2015 after Mr Dorrell watched television presenter and marine biologist Monty Halls promote the idea on an episode of the Fisherman's Apprentice which aired in 2012.
Now transposed to a corner of south west London, the model is an example of modest simplicity, the prices rival farmers' markets and they ensure a quality and freshness that the supermarkets can't beat.
"Although my fish is not cheap, it is pitched between supermarkets and farmers markets," said Mr Dorrell.
"But they are an infinitely superior product to what supermarkets sell – you get the whole fish like it comes out of the sea, this is what makes it different."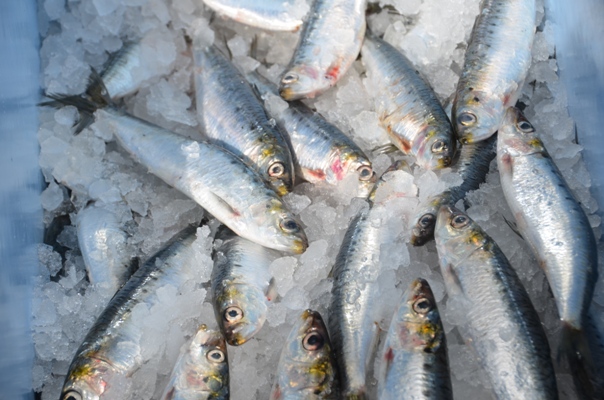 FRESH: From the sea to Southfields in less than 48 hours
The lure away from supermarket fare and days old produce appealed to Mr Dorrell who, while not being an expert in fish, was able to recognise a sensible sustainable idea when he saw it.
"I probably know more then I started off knowing, I knew little about fish or selecting it, it has become a sharp learning curve for me!" he said.
He relies on practical help and support from his wife, and some freelance employees who double as friends and family.
FairCatch works with inshore fleets of day boats which are go out and back on the same day which is a great advantage.
"Two of our favourite fishers are Peter and Chantelle Williams, who hail from Emsworth, in Hampshire just an hour away, at the bottom of the A3," said Mr Dorrell.
"This is the reason why we can meet up to collect the catch on Friday morning, and it is in our members shopping bags at 3:30pm."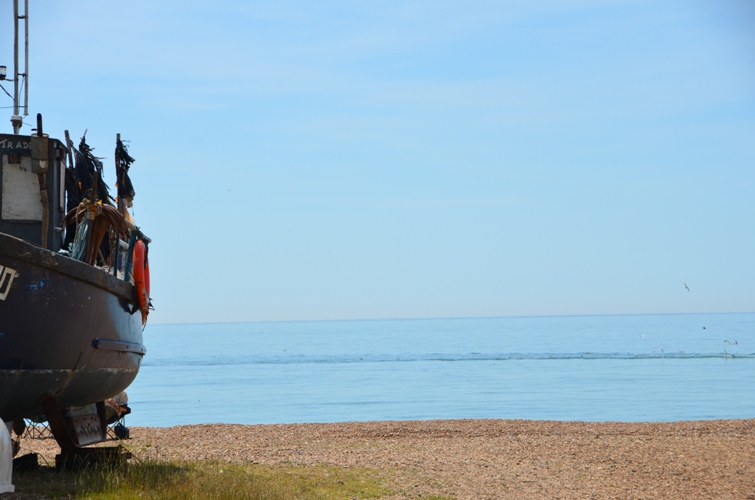 SUSTAINABLE COMMUNITIES: FairCatch supports smaller fishing businesses
Because they fish from small boats and catch a much smaller haul than industrial trawling, Mr Dorrell said that these communities suffer the effects of a dysfunctional supply chain in England.
He said: "The community supported fishery model at FairCatch is designed to pay fishermen a bit better and support them directly in the communities that they live in."
He is able to keep the output of the project down to a minimum by supplying only pre-ordered stock so that any 'wastage' amounts to delicious additions to his own family meals.
There are plans to set up further collection points in Kingston, Barnes and Richmond.
For more information visit: http://faircatch.co.uk/
All pictures courtesy of FairCatch, with thanks