A Fulham boxer has set his sights on being world champion one day following a victory at Wembley Arena in April.
Zak Chelli, 21-years-old, has won his first professional title to be crowned Southern Area champion after outpointing Jimmy Smith over 10 gruelling rounds at Wembley Arena.
The super-middleweight contender is now looking for his next belt and is hoping to secure the British title.
Mr Chelli said: "I am motivated to be a world champion one day, I can't picture myself anywhere else."
He added: "For me boxing means pure commitment and discipline, since I was a child I learned to respect the sport, to give it all in order to get something back. You then apply this way of thinking in everything you do in life."
Mr Chelli has been boxing since the age of three and is supported by his father who was also a professional boxer and his trainer.
He said: "I have the video of me being in the pram watching my father in the ring on his last fight. Because of that I have had the chance to be in a boxing gym since I was in nappies."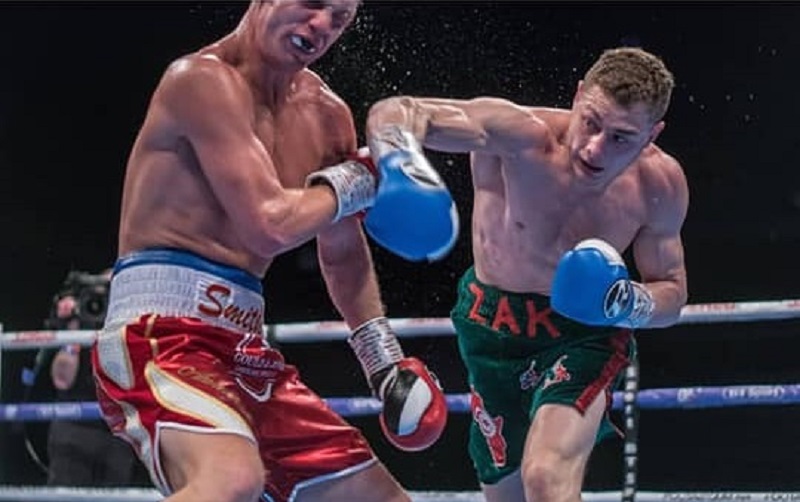 DISCIPLINED: Mr Chelli never breaks his training regime
The Southern Area title has been a stepping stone for Mr Chelli and he said he is very happy it went the way he planned.
He said: "I love the public and in a big arena as the SSE Wembley you can actually feel at skin level when the supporters cheer you on , then the lights, the care for the details…it all made that night very special."
Mr Chelli has been triumphant in all of his fights with a record of seven wins under his belt, he is now ready for his next fight hopefully planned for September.
He said: "I am always ready for a fight, I train 24/7. I have no days off 365 days a year, I have my training regime that is never broken."
A strict training and diet regime is needed for most boxers and Mr Chelli is no different, he sticks to a diet of healthy natural foods all cooked from scratch including no protein shakes.
He said: "All the muscles you see are real ones."
In September he will be starting his third year of a business management degree, he said he is currently studying and boxing, giving equal time to both tasks which has been a success so far.
Zak is managed by the iconic promoter Frank Warren. Warren's career spans over 35 years and he has promoted a number of professional boxers including Tyson, Eubank, Bruno, Calzaghe and Khan.
With his next fight hopefully round the corner, Mr Chelli said he is always ready for a challenge and will be happy to fight any boxer that is higher ranked than him.
He said: "I believe my most challenging fight still has to come as all the fights I have had went according to plan."
Since Mr Chelli was a child he has trained at gyms around the borough including Dale Youth ABC and the All Stars Club, both in Notting Hill, and recently State of Mind in Hammersmith for sparring.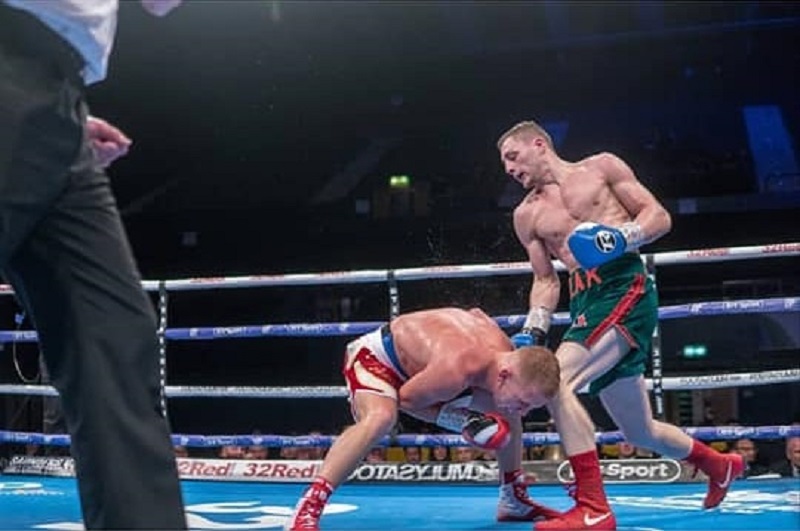 UP FOR IT: Mr Chelli says he is happy to fight anyone and thinks his most challenging fights are yet to come
As a Fulham-based boxer he has received support from the community, he said people stop him in the street and say they support him and they watch him on BT Sport.
He said: "There isn't a day when I am out running that I don't shake hands with one of my supporters around Fulham."
When Mr Chelli is not boxing he enjoys engaging in other sports and challenging himself to test his physical abilities.
He said: "Last year I walked into the rowing club at university and on my first attempt on the machine I ranked top of all the new entrants who were there for a few weeks. I love that feeling."
He has been inspired by boxers including Mike Tyson and Muhammad Ali who he says have made a statement in boxing.
With Mr Chelli's impressive record and motivation to win it looks like he is one of south-west London's sportsmen to watch.