In a small alcove in St Mary's Church on Wimbledon Road sits an inconspicuous First World War memorial inscribed with the names of 182 Summerstown men who died during the conflict.
A century after that war Tooting history buff Geoff Simmons, who lives two minutes from the church, has nearly reached his goal of identifying them all.
His Summerstown182 project, coinciding with the centenary last year, aims to unveil something about each of the names on the memorial.
Geoff's map now contains 178 poppies each bearing the name of a soldier and showing where they lived at the time of their deaths.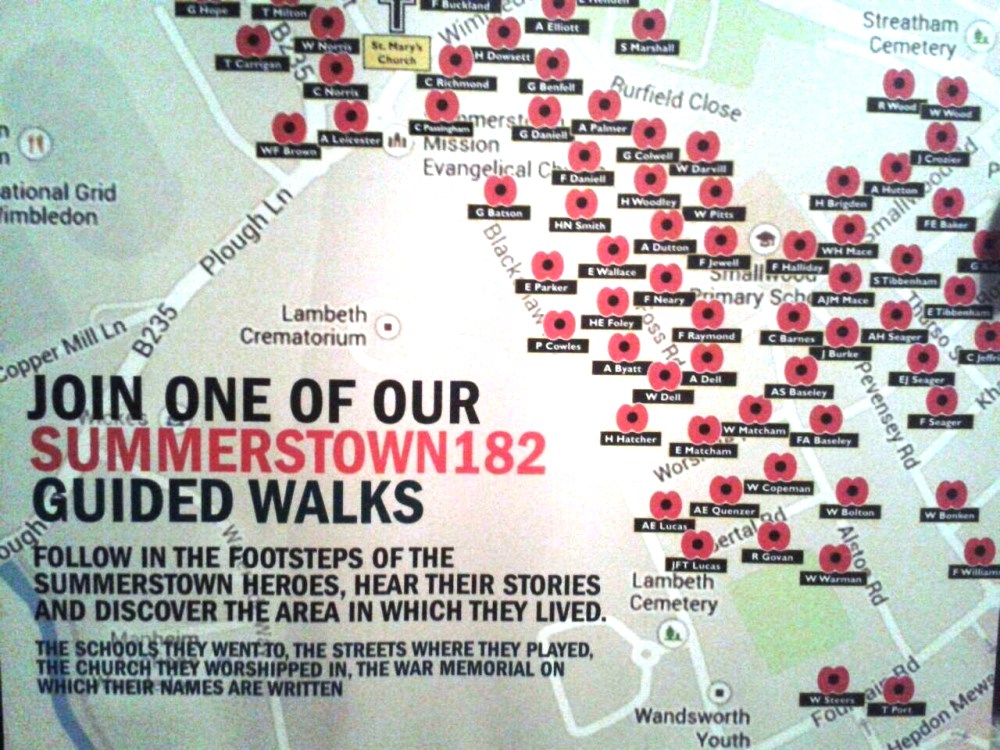 The image of so many poppies in such a small area inspired Geoff to engage the community and bring the names back to life.
"What we've created is like an exciting sort of patchwork of stories about these characters, these 182 names, but what I really am keen to do is develop that a little bit further and connect with schools and also the wider community," he said.
Standing with Geoff in front of the memorial, it's clear just how passionate he is about the project as he recites their stories from memory.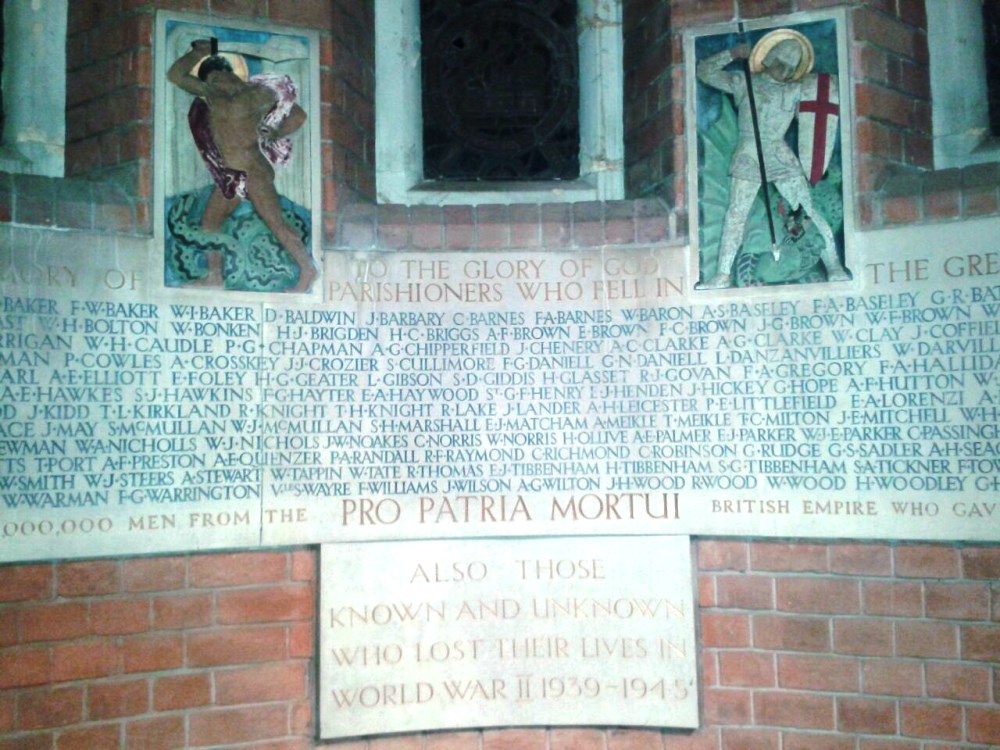 One story he recalled was that of William Norris who was run over by a tram having gone to drown his sorrows after discovering his wife had left him following his return from the battle of Ypres in 1915.
Now he's down to the last four names and is seeking Heritage Lottery funding so he can give up his full time job and expand the project, connect with a younger audience and finish the job he started over a year ago.
"Every single one of these guys has a really interesting story and that's what we're going to tell.
"In telling them we'll make this a better place to live and a tighter community and it'll be a very good thing," said Geoff.
Developing and promoting the project with only a handful of helpers, Geoff undertook the mammoth task of handing out 5,000 leaflets and setting up walking tours all outside of his full time job.
The walks pass the homes of about 60 of the 182 and pause for a few moments at each one to hear their story.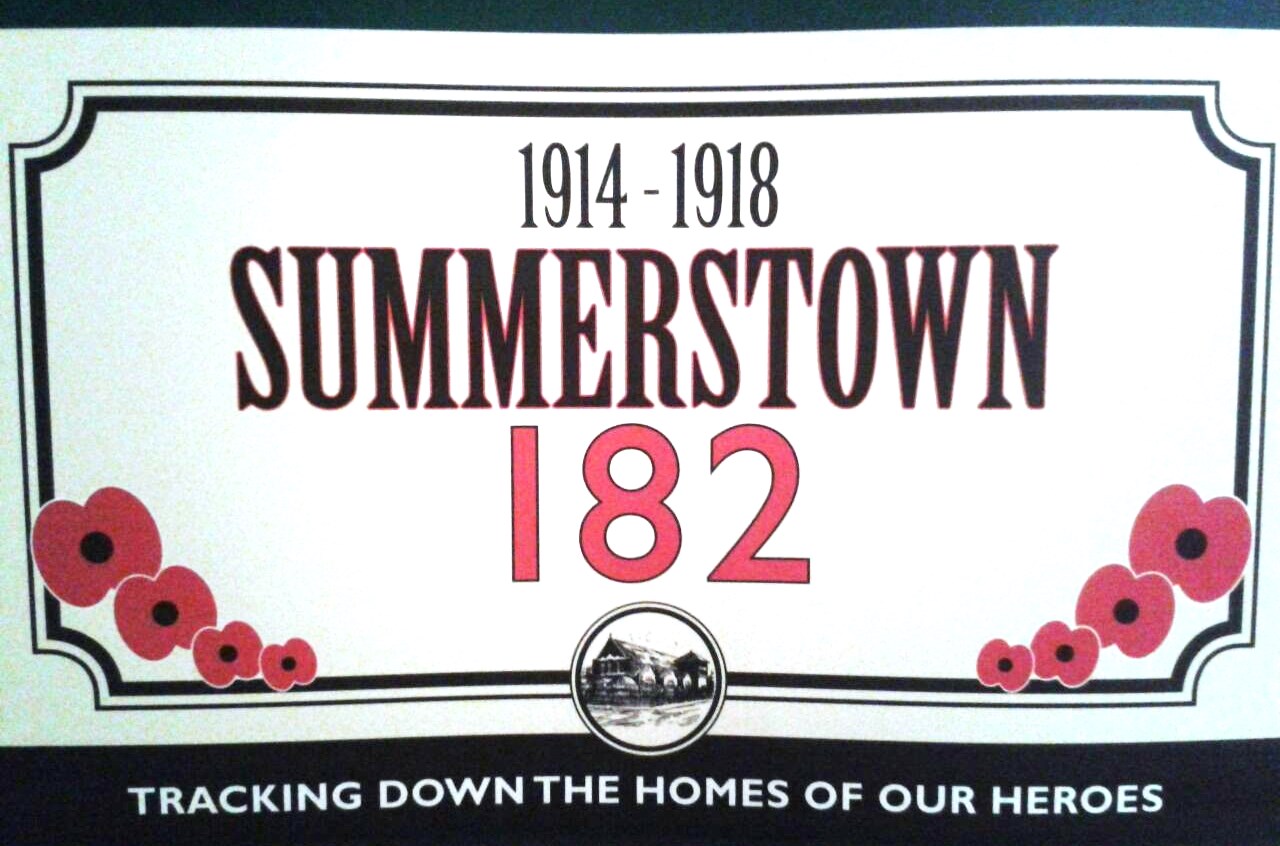 Each walk lasts about two hours and allows those taking part to see just how much things have changed in their hometown over the last century.
Now, with the help of community group Big Up Communities – especially project managers Sheena Callender and Peggy Shimmin along with art co-ordinator Judith Lawton – Summerstown182 is looking to the future.
A recent meeting at St Mary's Church hall chaired by Geoff, Peggy, Sheena and Judith was held to debate how to display their worth to the Heritage Lottery Fund and how they could use the money to expand the project.
Immense thanks @TootingHistGp@StreathamSoc@marionkgower@WW1Wandsworth@Wandle_Trust for support & encouragement @BigUpFilms@SW_Londoner

— Geoff Simmons (@summerstown182) February 27, 2015
Picture courtesy of Eric Huybrechts, with thanks