When Tiger Tiger closed down a year ago, a dark cloud descended over Croydon.
Residents elected to dress all in black as the clock tower bells gently tolled and all joy turned to sorrow.
The town was in mourning.
Thursday nights may never be the same again.
The student night reserved exclusively for sixth formers to pose with Grey Goose bottles while avoiding homework was gone forever.
The building stood empty for months, and just as all hope of ever stumbling through those doors again disappeared, a saviour arrived.
Turtle Bay.
The popular Caribbean bar and restaurant opened up in Tiger's place last weekend.
And its bright, intimate layout engulfs the ground floor of its predecessor.
According to the 2011 census, Croydon has the highest Black Caribbean population in the UK, so the celebration of Caribbean traditions in south London is undeniably relevant.
As a typical, run-of-the-mill white boy, I could never handle spicy food growing up.
And the arrival of Turtle Bay Croydon gracefully conforms to these in abundance.
It took me from the dull, grey backdrop of central Croydon to a replica paradise, with the beach hut bar and lively, ambient soundtrack providing a bliss, welcoming environment.
The opening is conveniently timed at a point where tourism in Croydon is on the up with the arrival of Boxpark, and Westfield plans in progress.
Meaning the borough is on everyone's lips for the right reasons, instead of gaining fame for its riots and shambolic football team.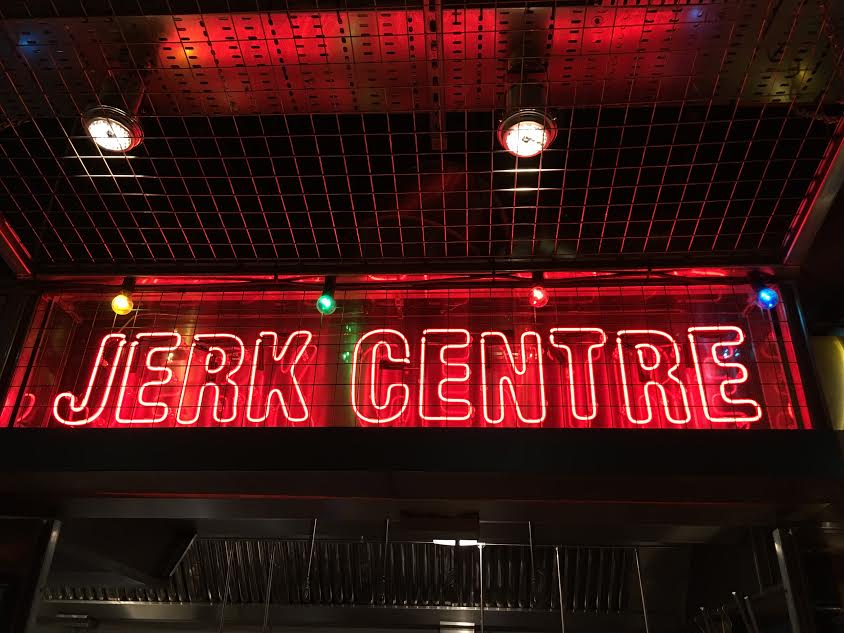 I FIT RIGHT IN: The best kind of jerk 
It has Red Stripe on tap, which is strangely nostalgic, as I've only seen Red Stripe before in dodgy off licences when I was a desperate 15-year-old, pleading with strangers to buy me alcohol for house parties.
The bar boasts more than 40 different rums and is also home to the unique 'Kate Moss Cocktail' – a tribute to one of Croydon's most famous names.
Consisting of muddled cucumber, vodka, lime and apple juice, the creators say it 'gives a nod to the supermodel's striking looks and fabulous career'.
While 'Kate Moss Cocktail' doesn't exactly scream 'traditional Caribbean culture', it is delicious nonetheless – although they may have missed a trick by not calling the drink 'Turtle Bae'.
"Don't be afraid to get messy," the chef shouted as food samples were brought out.
I guess the place hasn't changed as much as I thought from its Tiger days.
We were treated to the 'food shoot beach platter' to start – a selection of spicy jerk wings, pepper roti, garlic and herb flatbreads and some delicious sweet corn fritters.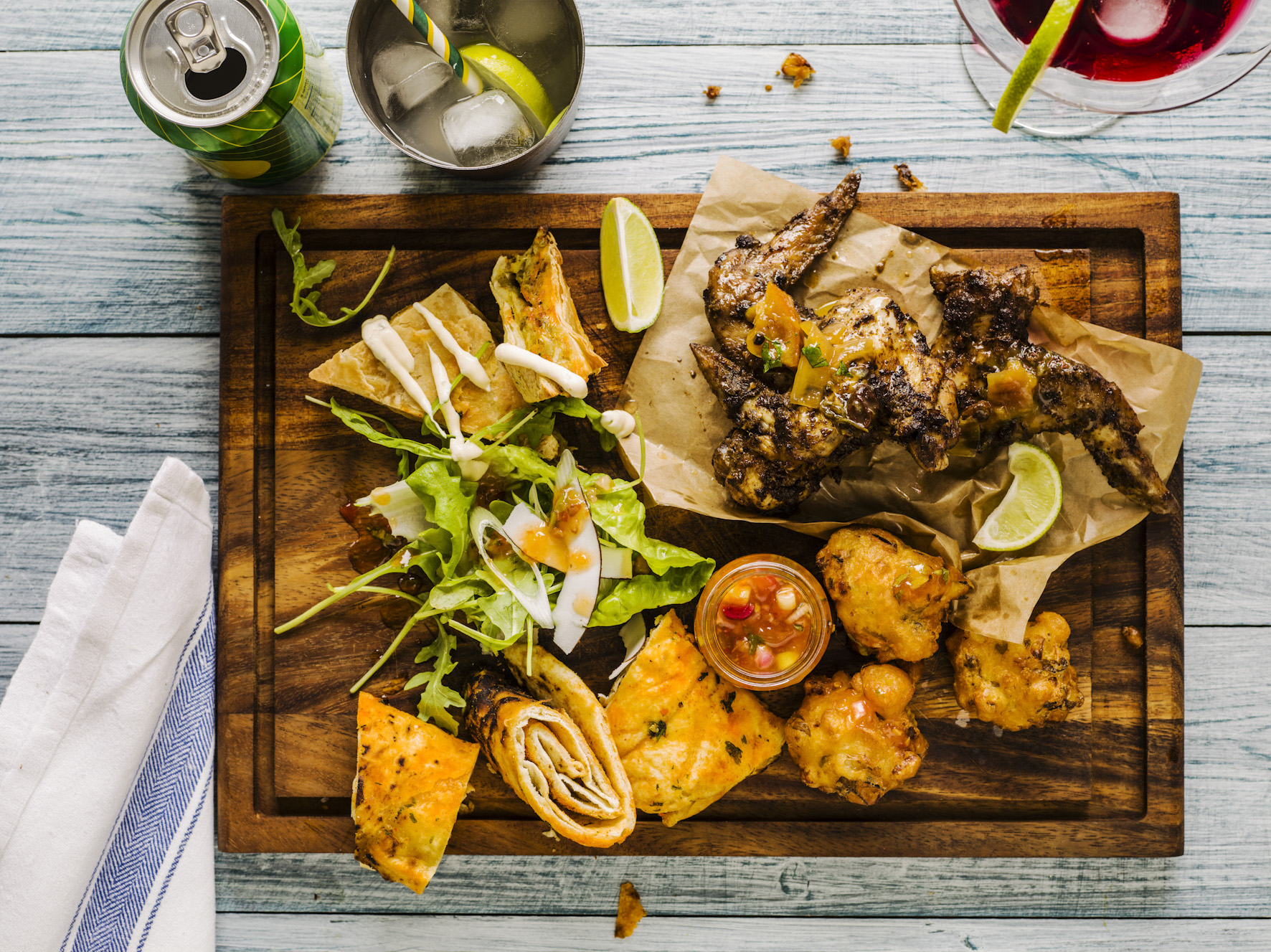 MOUTH-WATERING: The food shoot beach platter
The curried goat we had next was so good that the guy next to me, who initially claimed to be a vegetarian, couldn't resist and vetoed the veggie option to break his solemn vow and try it.
As a typical, run-of-the-mill white boy, I could never handle spicy food growing up.
I could barely get through salt and vinegar crisps without breaking into a sweat.
But I like to think I've moved on and have trained myself to handle it, so I took full advantage of the tender jerk chicken, topped with orange chutney and coconut shavings.
While the little room I had left for dessert was taken up by chocolate brownies and banana and toffee cheesecake.
I would have loved to try everything on the menu, which is packed with various interesting dishes, both classic and unusual, so I'll undoubtedly be returning.
Turtle Bay Croydon officially opened on Sunday, January 29 and is located right in the heart of town, with room to seat more than 150 guests.
With endearing staff, tremendous cocktails and even better (and affordable) food, Turtle Bay Croydon is a genuinely wonderful place to spend an evening, regardless of occasion.