A pub in the centre of Crystal Palace has reopened following a huge £350,000 modern refurbishment.
Sparrowhawk will be welcoming drinkers in their grand opening event on Wednesday 5 October.
The South East London pub is now serving a brand-new menu with an extensive choice of craft food and drink.
Sparrowhawk's general manager Nick Thompsett said: "We are delighted with the refurbishment. The pub is looking great."
The pub is now also open for breakfast from 9am Monday to Saturday and from 10am on Sunday.
Full English breakfasts, crumpets, waffles and quesadillas are all on the breakfast menu.
Four local craft beers will be offered on rotation at the bar as well as five national favourites which will always be available.
Another fresh development is the introduction of a bottomless brunch.
The bottomless brunch includes a selection of wraps, burgers, artisan hand-stretched pizzas and flavoursome wings, alongside a large variety of alcoholic drinks.
The refurbishment has changed the layout of the Sparrowhawk pub, complete with new seating and booths.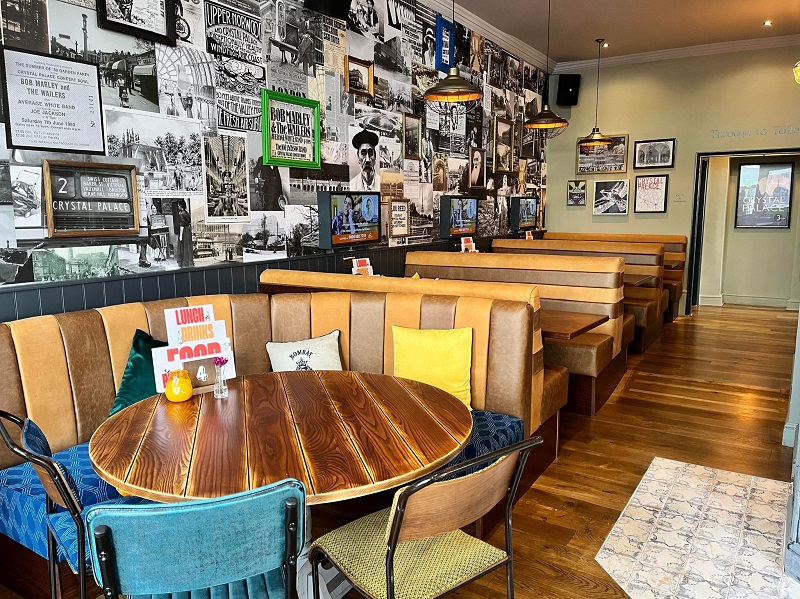 Known for its community feel, Sparrowhawk has also updated its music scene in wake of the refurbishment.
Open mic nights will be hosted on Monday and Saturday nights with weekly live bands to take to stage.
Additionally, once a month on a Sunday the Sparrowhawk will host a jazz band.
Thompsett has expressed his excitement about welcoming local music talent into the pub and giving them a platform to perform.
Based just 20 minutes away from Crystal Palace Football Club's Selhurst Park, football is also extremely important to the pub.
Nine TV's have been installed in Sparrowhawk that show both BT and Sky Sports channels, making it the go-to sports entertainment pub in the area.
The pub is also running a competition to win a years worth of pizza, which can be found here.
Featured image credit: Stonegate Group