Brixton flung open its kitchens to London with its hugely-successful sold-out Brixton Flavours food festival this weekend.
With much of the culinary traffic meandering through the food markets of Shoreditch and Camden Brixton is making quite a name for itself – and rightly so.
The festival aimed to showcase the culinary diversity of the area with all profits being ploughed back into the community.
The idea was to stroll around the vendors lining Brixton Village, Market Row, Station Road, Atlantic Road and Coldharbour Lane.
Each eatery offered a free sample and the chance to buy additional dishes from a festival menu.
My tantalising tour started at Satay Restaurant where a sample of seafood laksa, a coconut sauce served with vermicelli noodles, arrived immaculately presented.
This dish was followed by light but crispy ebi tempura prawns and Szechauan pepper soft shell crab – which was crunchy on the outside and soft and meaty on the inside.
Next up was a fiery and deliciously rich chilli and rum hot chocolate offered at Casa Morita which was served with corn chips and a scorching scotch bonnet salsa.
As a lover of all things sushi, ichiban was the next obvious stop with their crouching tiger rolls – tempura prawn, chilli sauce and salmon.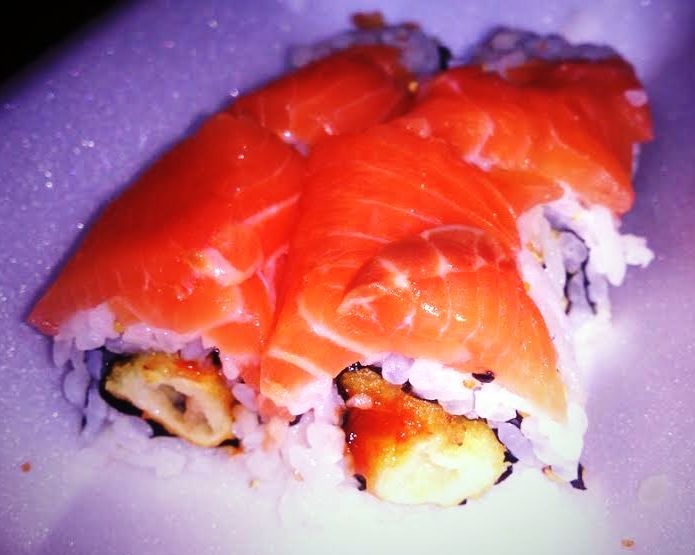 The Japanese eatery offered a hefty menu with katsu curry and yaki soba proving very popular with the crowd who jostled for space in the tiny restaurant.
Across the road Courtesan dim sum bar served up sugary treats with their luxurious mango truffles which proved to be indulgent and delicious.
American KAFF Bar offered a spicy sample of their New Orleans Gumbo, this filling dish served with rice packed a sizzling punch with wonderful bursts of flavour.
The festival gave foodies the chance to take a stroll down the road and be transported from Asia to Italy, from Mexico and back again.
I quick stop-off in German, at the Ritzy saw smoked pork and emmental hotdogs, nestled in a brioche bun served topped with sauerkraut and sour cream.
With cheese oozing from the inside of the sausage it was clear to see why this dish was so popular with festival-goers.
But is wasn't just tasty food on offer.
Market House served a variety of rum-based cocktails while the wine parlour offered glasses of house white while thePrince of Wales pub offered a mini beer tasting session.
While the streets of London may be paved with gold, the streets of Brixton are adorned with cuisine from almost every country.
This patch of south London houses some of the most unique foody gems – a treasure trove of treats that won't stay hidden for long.
Picture courtesy of Maaco via Flickr, with thanks