NYEAT sells itself as a vibrant, contemporary American restaurant and cocktail bar and tries to bring a slice of New York to a quiet corner of Wimbledon.
It is meat-focused but vegan-friendly; suited to casual diners as well as party goers, the sophisticated interior decor includes chandeliers, marble and graffiti.
Somehow all these elements fit together and create a unique and enjoyable dining experience for all.
I think it was the cocktails that did it for me. The sweet potato fries played a part, as did the raw vegan cheesecake. But the cocktails, I'll come back for those!
There's a big garden which would be the perfect backdrop to summertime cocktail consumption.
However, I visited with my friend, Sophie, on rainy Thursday evening in March. It was buzzing with people which, to our relief, meant no lingering waiters. In fact, the service was excellent all night.
We chose to visit on Thursday as this was their music night.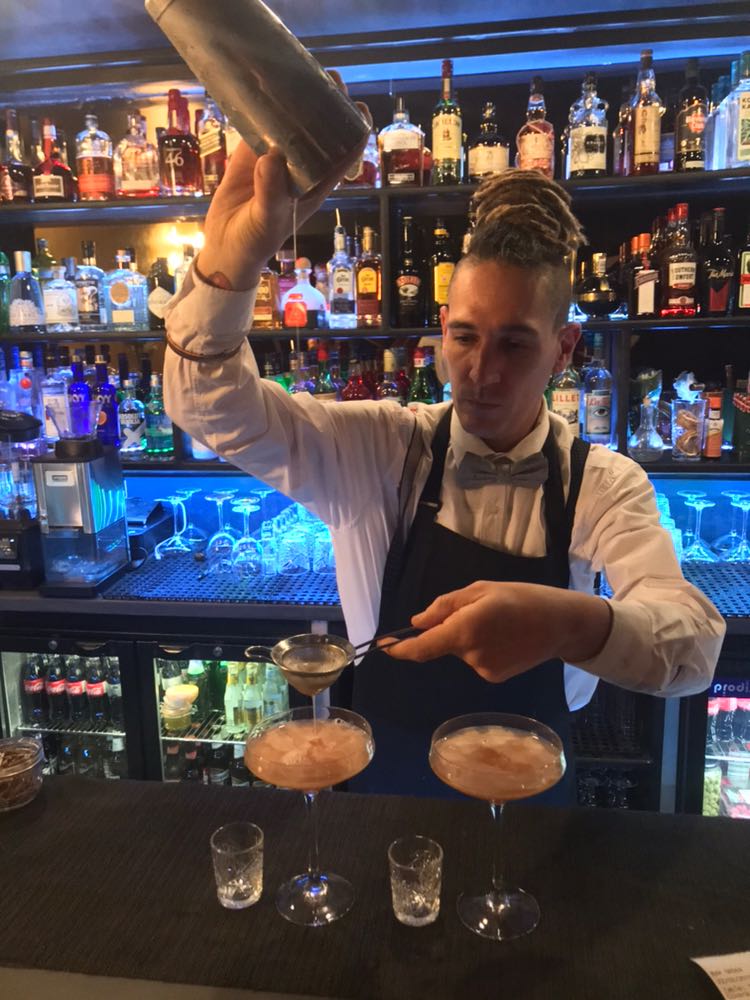 When booking I had concerns that it'd be very loud and we'd have to battle with music to talk. However, the musician was brilliant, he played an array of great tunes at a very palatable volume!
We ordered cocktails first, of course. I had the watermelon martini which was summery and delicious.
Sophie had a "Hugo," but the inconspicuous name was not fitting with the dramatic entrance.
It was delivered in a cloud of smoke, and tasted good too!
After enjoying the cocktails we looked at the menu and, as two pescatarians, we felt slightly out of place… the whole fresh lobster and premium cut meat was wasted on us.
Sophie opted for salmon and I went for the vegan burger, although I did end up with some slight food regrets when I saw Sophie's slab of fresh fish.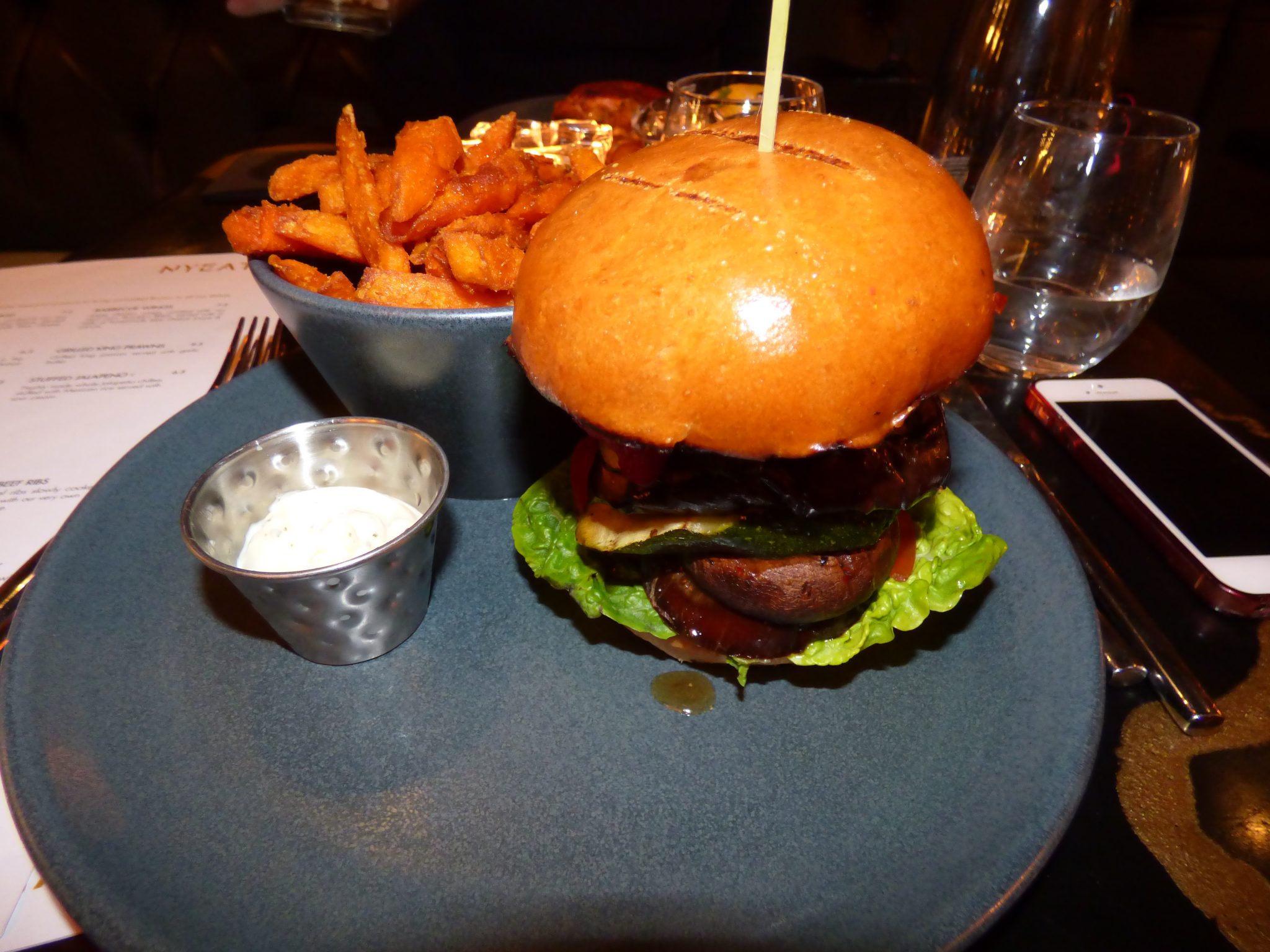 My vegetable burger was nice, but it could've done with some bean patty type protein.
The choice of side was redeeming; I chose the sweet potato fries which were perfectly crisp and fluffy.
Anyway, as the salmon was so big I managed to steal some from Sophie.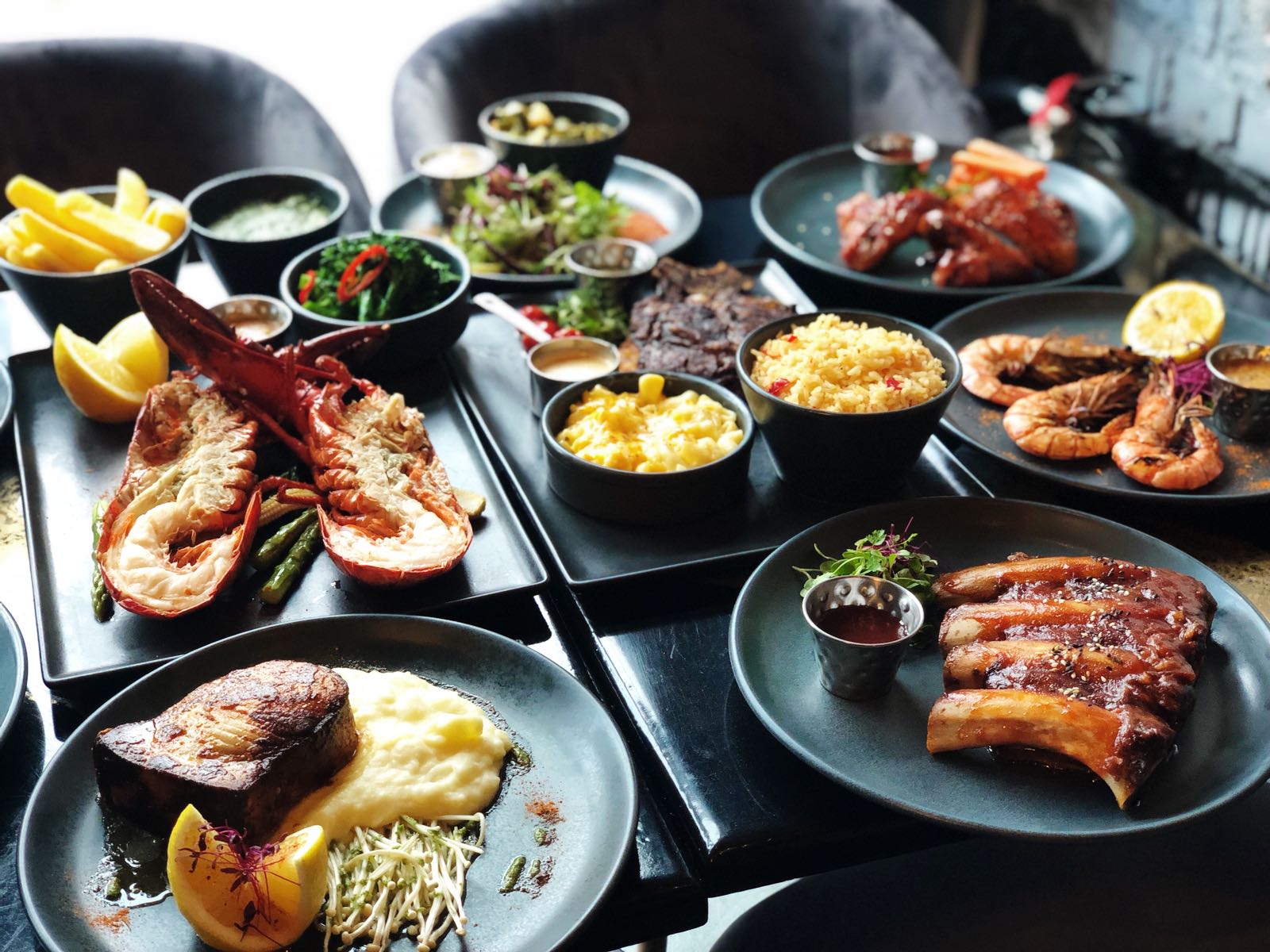 After our mains we felt very full but we were too intrigued by the raw vegan cheesecake to miss dessert.
The deceptively named 'cheesecake' consisted of cashews, brown rice syrup, cocoa, dates and other wholesome ingredients, we weren't expecting a deliciously indulgent treat.
It was delicious and we left feeling full and happy.
Although best suited to carnivores, NYEAT offers a cocktail of experiences and cocktails worth experiencing.