Hotel Xenia's conservatory offers a calm, warm and quiet refuge from the busy Cromwell Road.
We were invited along to try out their prosecco brunch and on arrival given the choice of sitting in the lovely, bright conservatory or in an empty but cosy-looking bar area.
We plumped for the conservatory, which was busier with hotel guests eating breakfast, the rumble of the coffee machine and adorned with some seriously sparkly apple decorations.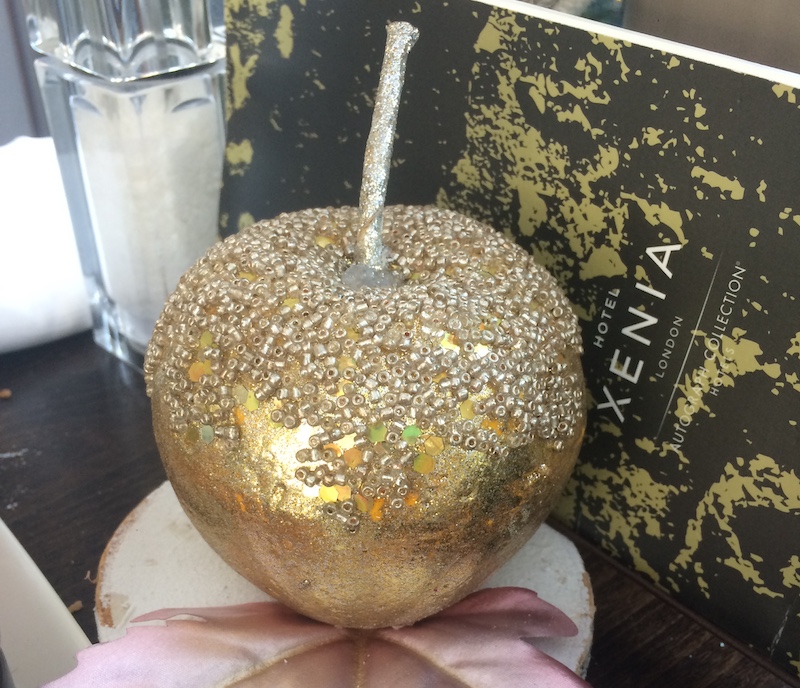 FESTIVE: Table decorations at Hotel Xenia
Prosecco with brunch always feels outrageous to me (it's rare that I'm let out of the house without two tiny people in tow, so I appreciate I may be in the minority here) but I do think if you're going to have it, you need plenty of hot, sumptuous and delicious food to go with it.
Brunch felt very much like a hotel breakfast offer, designed to fill you up for a day of sightseeing and cater to all tastes. The spread on offer was nonetheless impressive; an array of fruit, cereals, pastries, egg and bacon, yoghurts, and juices.
We followed our buffet selection with scrambled eggs and smoked salmon for me, and eggs royale for my dining partner. Really, I wanted the eggs royale but I find myself unable to order the same as someone else when eating out, and was not about to start an argument on one of our rare trips out without aforementioned tiny people, so royale for him it was.
In hindsight, I should have gone for the eggs florentine, or Benedict. My choice arrived on toast sadly left unbuttered and with eggs that were, in my opinion, overdone. But by now I'm on my second (large) glass of prosecco and I don't mind, and anyway I 'helped' my partner with his eggs Royale which were a triumph.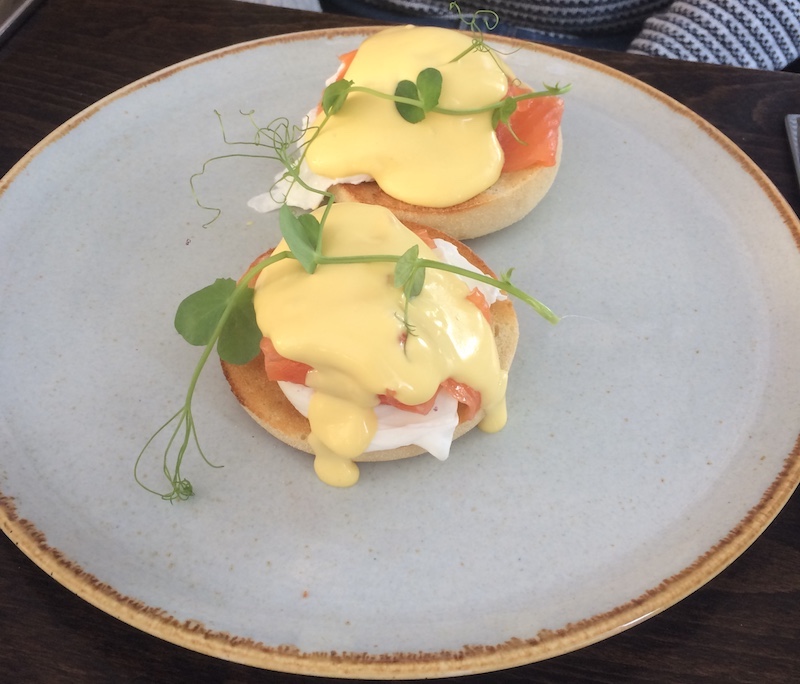 INDULGENT: The eggs royale were delicious
This is not a brunch offer as millennials understand it; there was not an avocado in sight. The service was attentive, and very friendly – but I was confused to be told that the buffet was being cleared away, and to hear other guests told that the kitchen would be closing at 11.30, considering the brunch offer is supposed to be available until 2pm.
We took our time though, enjoying a browse of the Sunday papers I tracked down from the hotel lobby, and enjoying the delicious coffee. I would go back, and next time I'm definitely having the eggs royale.