The upcoming Paddington Bear film featuring Nicole Kidman and Michael Gambon along with an army of bear statues which will be dotted around the capital has sparked something of a craze for all things Peruvian in London.
And now it's trickled down to cuisine. Marylebone may be a long way from the streets of deepest darkest Peru, but one of London's newest restaurants is attempting to bring some Andean finesse to the area.
Nestled inconspicuously in Thayer Street, Pachamama is the latest in London's burgeoning smattering of Peruvian offerings.
The menu promises to be a British-Peruvian fusion, featuring traditional dishes made with locally-sourced seasonal British produce.
Combinations such as grilled Brussels sprouts, heritage carrots, salsa criolla and shaved Berkswell tell me two things.
Firstly, Pachamama is serious about high quality, creative fusion food. Secondly I am going to need Google to help decipher the menu.
The restaurant's direct translation 'mother earth' is reflected in the décor which features low lights, earthy wooden tables and exposed brick walls.
Due to the tapas style of the plates, guests are advised to order three dishes each.
At between £7-£12 per dish it is a little pricey for everyday dining but reasonable when considering Pachamama's credentials: head chef Tom Catley has previously held the same role at Ottolenghi, Restaurant Nathan Outlaw and Peyton and Byrne.
I opted for the Gloucester ribs with peanut glaze, the quinoa, avocado and Granny Smith salad and the chocolate fondant.
A Peruvian meal wouldn't be complete with Pisco, so I sampled a Pisco cocktail.
My dining partner plumped for the chilled prawn ceviche in wasabi tiger's milk, the lomo saltado, and the passion fruit pana cotta.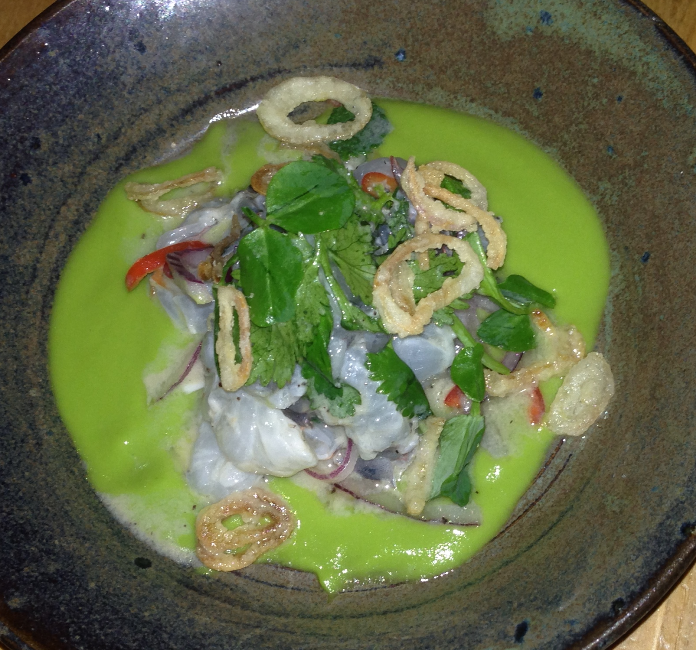 Fifty minutes after ordering our food still hasn't arrived and my excitement was soon replaced with irritation.
Looking around I see fellow diners similarly agitated with the pleasantries of conversation beginning to wane.
On reflection perhaps this is why the music started blaring – to drown out that very British past time of sighing and tutting.
After a staggering wait of an hour and a half, with little apology from our harassed waitress, the first dish is delivered to the table.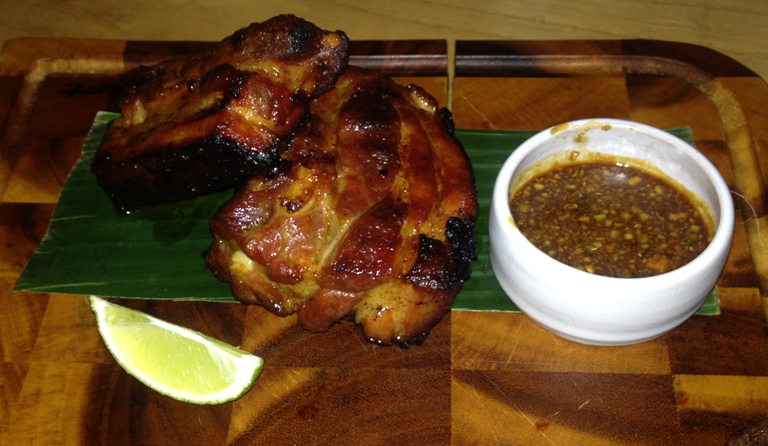 It took a further hour for the remaining plates to arrive. The food had a lot to make up for.
Luckily it was delicious.
The highlight of the evening was the ribs – smoky, tender and a perfect accompaniment to the sticky peanut sauce.
A kick of spice to the glaze added an interesting depth of flavour to the dish.
The quinoa salad was incredibly fresh with the Granny Smith apples giving a satisfying crunch to the dish.
The prawn ceviche similarly was impeccable, as well as visually stunning with the lomo saltado proving just as tender as the ribs.
The desserts – which also arrived an hour after ordering – were faultless.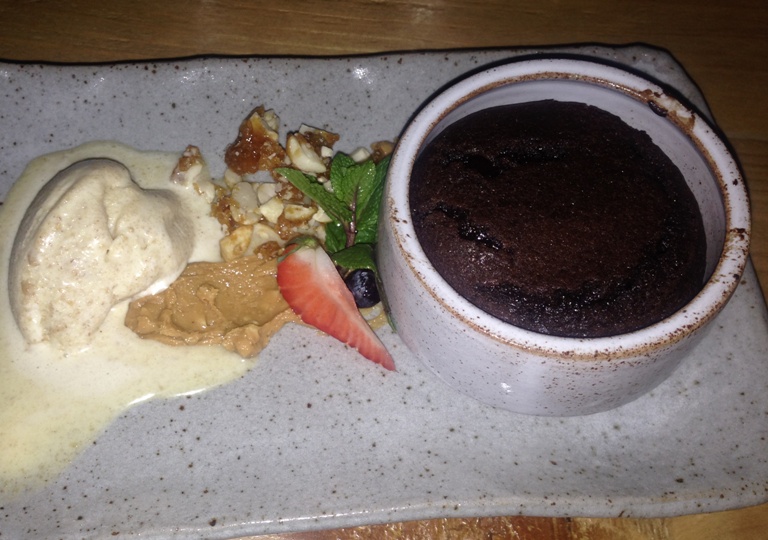 The chocolate fondant was perfect for those with a sweet tooth with a soft, spongey top and an oozing, warm centre.
The pana cotta was extremely creamy and also meticulously presented.
While the food was imaginative and truly delicious, the service left so much to be desired that the night became tedious.
My enduring memory of the three hours I spent waiting for food in Pachamama is of an empty plate and an empty stomach.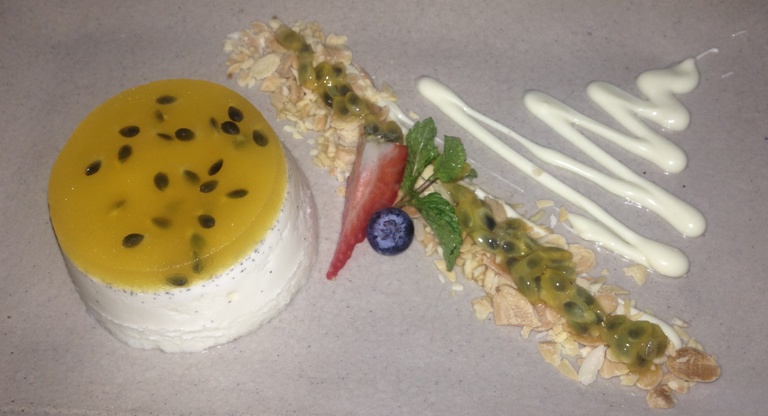 Spending three hours looking around for something to eat, apart from leaving my neck strained, also means that I will give Pachamama a wide berth in the future – irrespective of the undeniably fantastic food.
Let's just hope this is a case of opening nerves and will not set a precedent for a restaurant that has huge potential to draw in discerning food lovers… but perhaps not discerning time-keepers.