Wimbledon's All Bar One is set to get into the tennis spirit and transform itself into All Bar Wimble One for the duration of the historic championship.
Decked out in red and white candy stripes, bunting, white picket fencing and boxed planters of fresh mint the bar will be dishing out lashings of strawberry-infused Pimm's during the two-week tournament.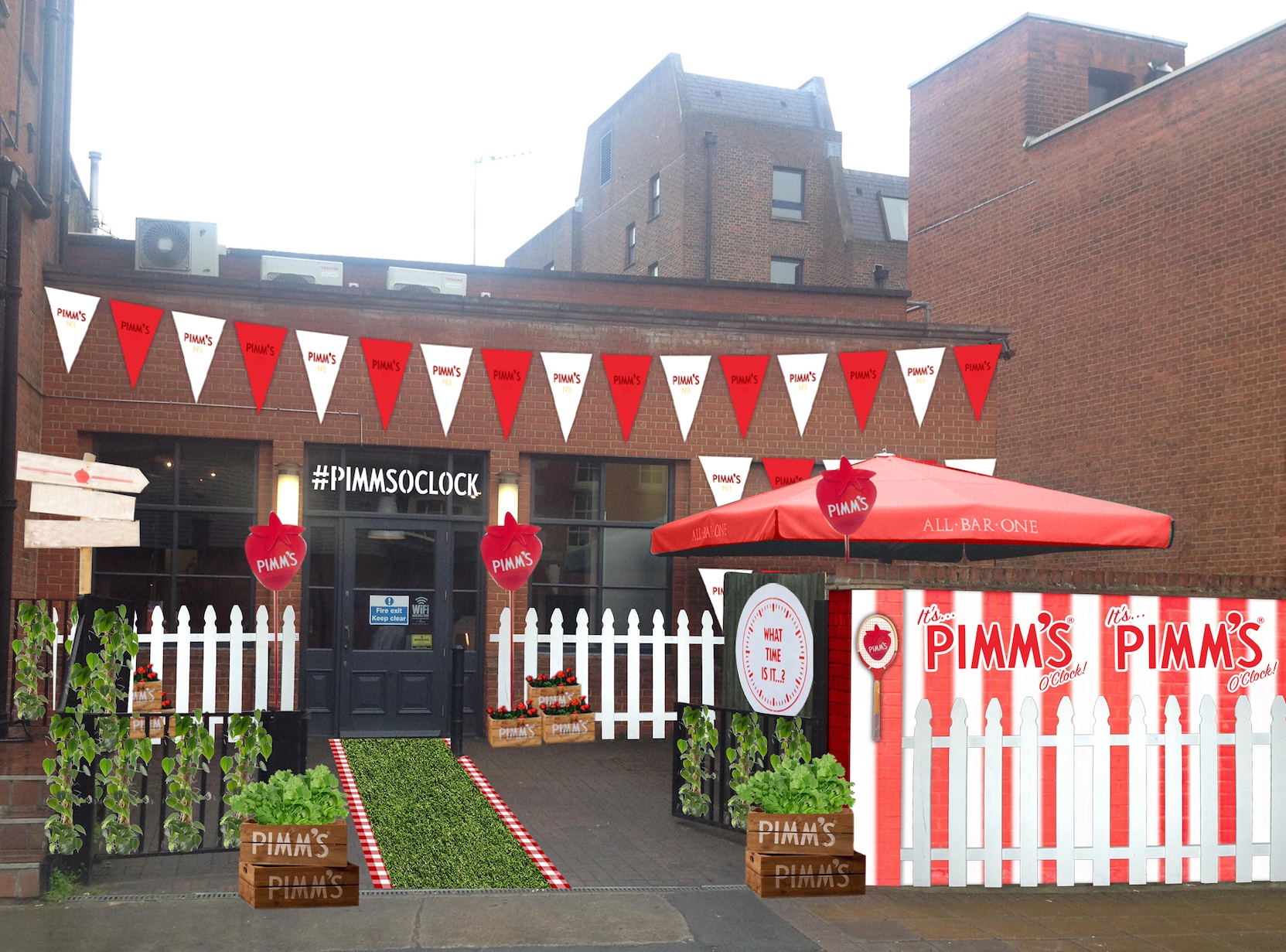 PIMM'S O'CLOCK: A mock-up of what the bar will look like

Only time will tell whether world number three Andy Murray will relive his 2013 victory and clinch this year's title or whether Novak Djokovic will make it a hat trick and scoop his third men's singles title there.
Drinkers can catch every nerve-wracking set and point while while soaking up the sunshine and cheering on the GB champ just a stone's throw away from the hallowed ground of the sport.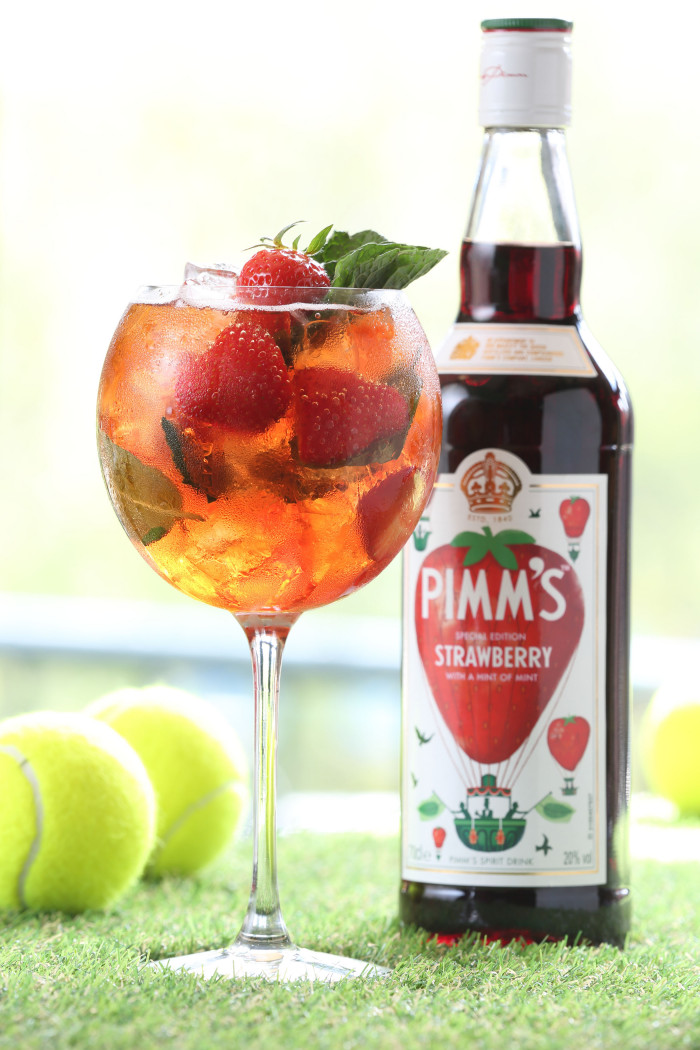 BOTTOMS UP! Tennis fans can enjoy a Wimbledon-inspired Pimm's at the bar