South West Londoner challenged the "most famous rugby pub in the world" to pick six drinks to reflect each of the Six Nations competing in the sport's greatest championship.
The Cabbage Patch, located just a few hundred metres from Twickenham Stadium, is known round the World for being many fans' final stop before kick-off on home matchdays.
And as always, the pub will have every game from the tournament live on its screens located across the huge venue.
So without further ado, here are our very own rankings for the drinks they were kind enough to supply us with, all of which can be bought at the venue.
VIDEOS FILMED AHEAD OF THE OPENING WEEKEND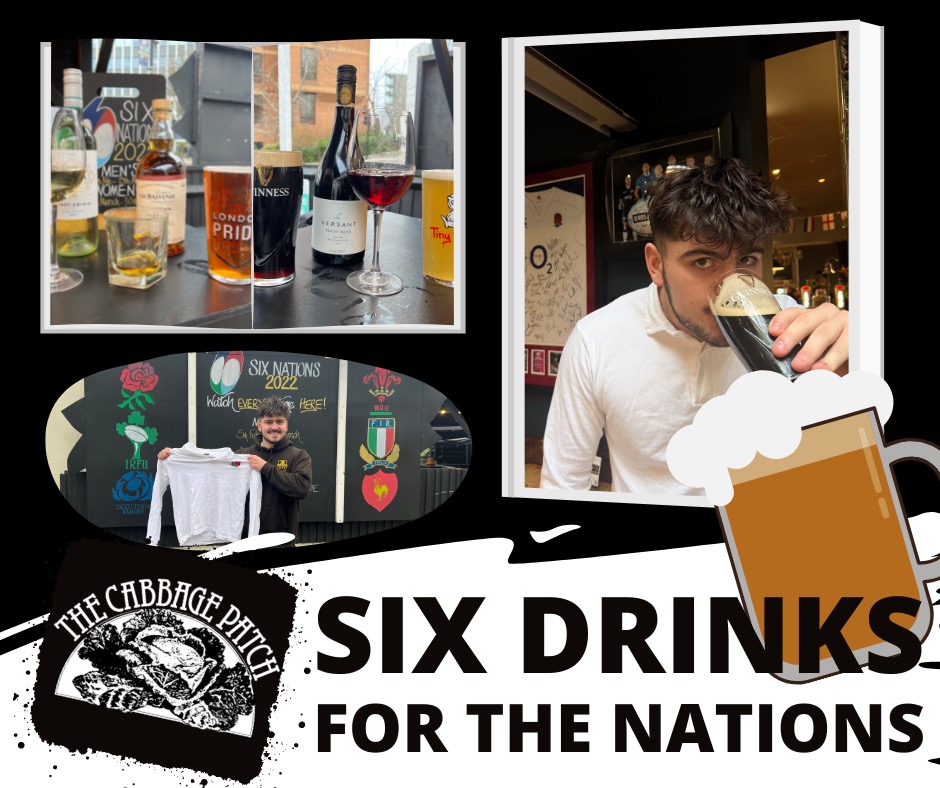 England: London Pride
Located only a few miles from the Cabbage Patch and Twickenham, Fuller's Brewery has an intrinsic connection to English rugby, and their flagship two-time Champion Beer of Britain award winner is hard not to associate with matchdays.
A smooth, balanced, malty-sweet and ever-reliable bitter, Pride is an absolute mainstay of any self-respecting pub in south west London, and there is likely to be tens of thousands of pints consumed over the next month of Championship action.
In terms of taste, it s hard to beat, and looks exactly as an ale of its kind should do. Its connection with the Six Nations is undeniable too, and whilst England might have done on Saturday, this is a beer that does not let you down.
Taste 9/10, Looks 9/10, Six Nations Connection 9/10, Overall – 27/30
Wales: Clwb Tropica
Tiny Rebel's Clwb Tropica would not necessarily be people's first choice when associating a beer with Welsh Rugby, but this zesty and citrussy number from one of Wales' youngest and most successful breweries doesn't disappoint.
The smoothness and lightness of it means it goes down and sits really well, but the hoppiness means you never get bored of this Welsh Wizard.
I was apprehensive about both this beer and Wales ahead of the tournament, though the former impressed much more than the latter on Saturday.
But Wales, like Tiny Rebel, always have the potential to pull something remarkable out the hat, and you'd be mad to write either off.
Taste 9.5/10, Looks 7.5/10, Six Nations Connection 7.5/10, Overall – 24.5/30
France: Le Versant Pinot Noir
Some may question rugby's connection with wine, but from post-match dinners dating back a hundred years to pre-match picnics in Twickenham's car-park and modern sponsorship deals, there is no question that rugby and wine go hand-in-hand.
This is even truer in France, where like the bulk of their top-flight rugby teams, the best vineyards are located in the South, like this one located near the southern border with Spain in the Languedoc-Roussillon region.
This wine has a berry-like flair whilst having the smoky notes that are so important to any good red, and it will be the combination of flair and fundamentals that will be vital for the French to kick on in this Championship on the field after their opening day win.
Taste 8/10, Looks 9/10, Six Nations Connection 8/10, Overall – 25/30
Italy: Ca'marita Pinot Grigio
If you've questioned the connection between red and rugby, you're even more likely to be sceptical when it comes to white.
But like its French counterpart, this Pinot Grigio was bottled in its country's rugby heartlands, the Veneto Region in the North East.
Neither Italy nor white wine may seem to have a rugby tradition, but with a sweet body and dry finish, Italy would do well to match the pleasant surprise.
Taste 7.5/10, Looks 9/10, Six Nations Connection 7/10, Overall – 23.5/30
Scotland: Balvenie DoubleWood 12-Year-Old Single Malt Scotch Whisky
Balevenie's perfect DoubleWood 12-year aged whisky would be a dangerous way to start proceedings off, but would ease the pain of any defeat at the end of a long day of watching rugby.
Scottish rugby and whisky have always been linked.
Scotland's first shirt sponsor was the Famous Grouse and within its rugby clubs it is always likely to make an appearance at the end of the evening.
After Scotland's win against England they will go into the rest of the tournament no longer as a brave underdog but like this full-flavoured whisky, a confident contender.
Taste 9.5/10, Looks 7.5/10, Six Nations Connection 8.5/10, Overall – 25.5/30
Ireland: Guinness
Perhaps the most iconic rugby beer in the World, Guinness is the title sponsor of both this great tournament and the former title sponsor of both the Celtic League and English Premiership.
There is not a clubhouse or rugby ground in the British Isles that does not serve this gorgeous looking dark red stout, and it has an undeniably winning flavour and smoothness.
Taste: 9/10, Looks 10/10, Six Nations Connection 10/10, Overall – 29/30
The final rankings:
6. Italy: Ca'marita Pinot Grigio 23.5/30,
5. Wales: Clwb Tropica 24.5/30,
4. France: : Le Versant Pinot Noir 25/30,
3. Scotland: Balvenie DoubleWood 12-Year-Old Single Malt Scotch Whisky 25.5/30,
2. England: London Pride 27/30,
1. Ireland: Guinness 29/30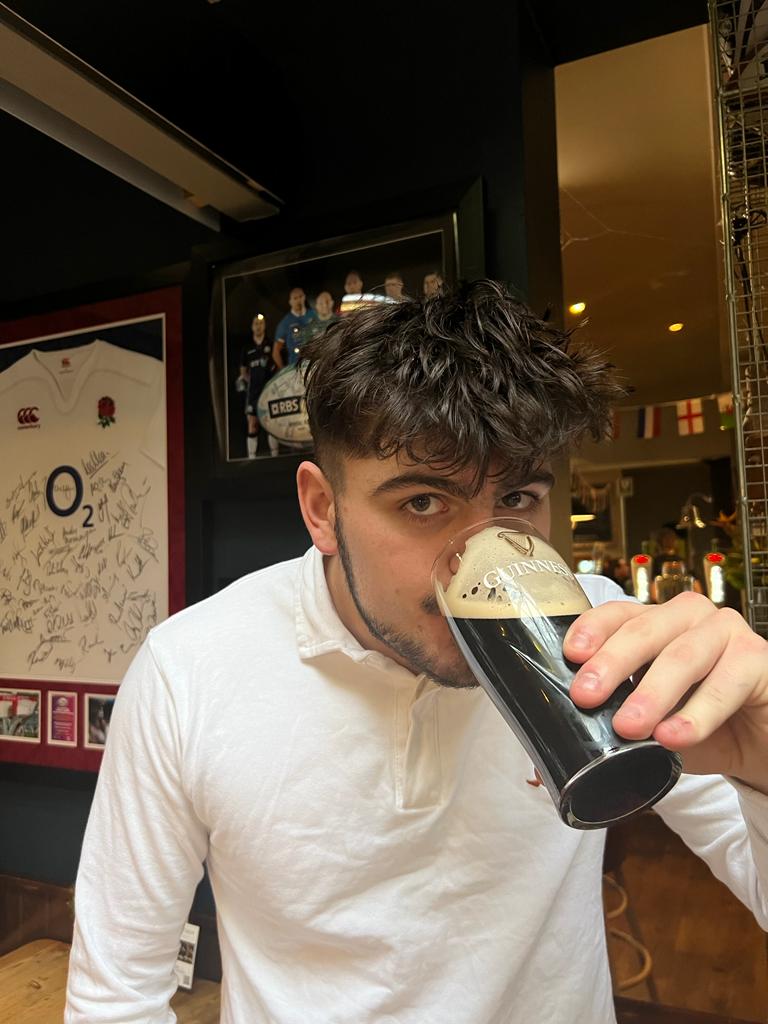 Featured image credit: Jack Butler