Booze and brunch. My two favourite things.
Forget boiled eggs and Bellinis and bring on BBQ ribs and beer – it's fair to say unlimited boozy brunch at The Big Easy isn't for the faint-hearted.
The weekend brunch menu includes 'The Big Pig Gig' – that's limitless BBQ baby back ribs and BBQ chicken, coleslaw, pit-smoked beans, fries AND fresh baked cornbread.
And if you don't fancy a brunch big enough to feed a small family, you can opt for the 'Lobster Fest' – which is a choice between the pounder, a lobster roll or lobster mac 'n' cheese.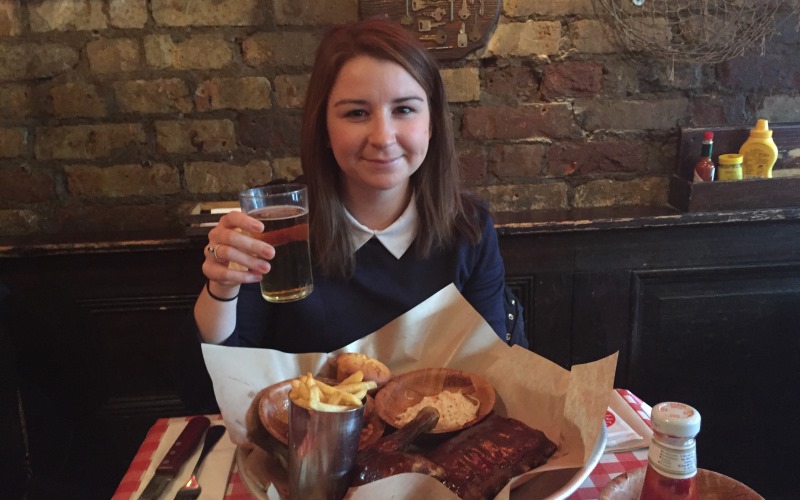 INTIMIDATED: Eyes bigger than my belly
Included in the £29.50 is an unlimited selection of Big Easy Brew, Prosecco, house wine and frozen mojito slushies for two hours.
Despite probably not needing ribs and chicken, both were delicious and hard to resist.
The cornbread and pit-smoked beans were an acquired taste but the chips and coleslaw were incredibly mourish.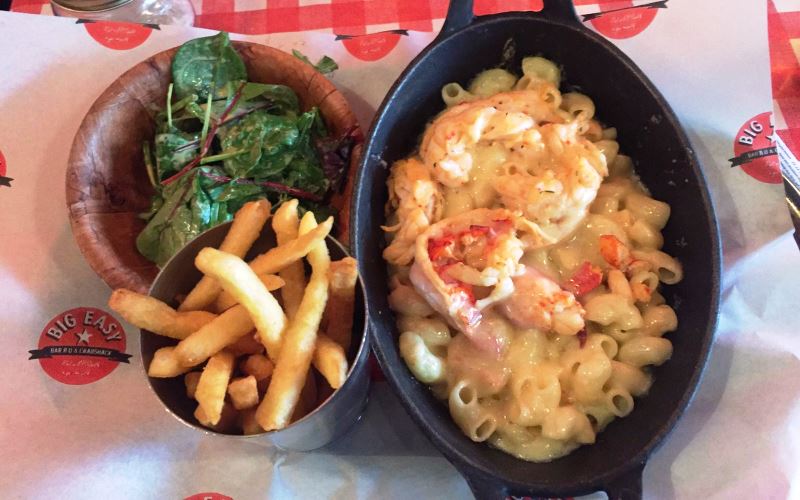 LOBSTER MAC 'N' CHEESE: Slightly more civilised 
If your new year diet doesn't allow for piles of meat and copious amounts of carbs then the lobster options at the King's Road restaurant might be better suited – although you can trade up to a 1¾lb lobster for an extra fiver.
Piping hot with generous amounts of lobster, the cheesy pasta dish went down a treat – but the accompanying fries and salad were a side too far.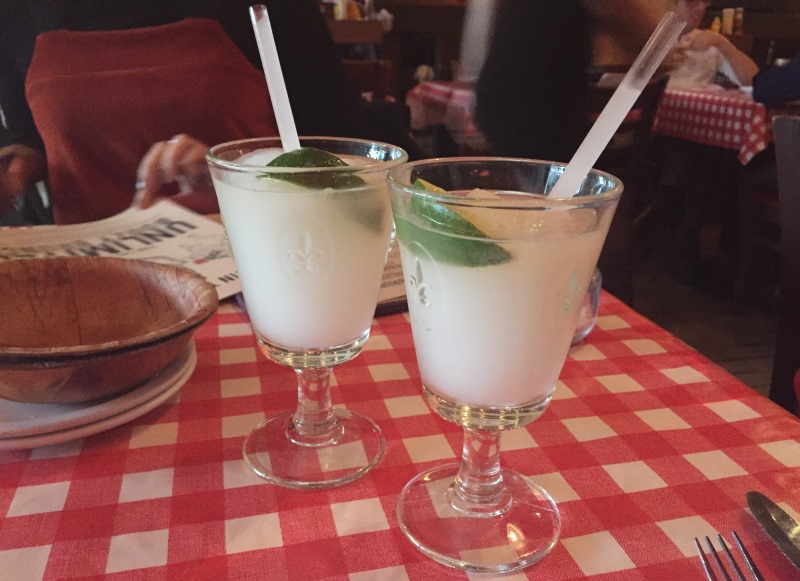 MOJITO SLUSHIES: Very refreshing after a hearty meal
The selection of drinks on offer made the deal more appealing than some traditional boozy brunches.
All I would say is, use the term 'brunch' loosely. I don't think the Prosecco would have washed down the BBQ ribs so well at 11 in the morning.