Former Eastenders star Emma Barton is looking forward to treading the boards during the UK tour of  One Man Two Guvnors in Wimbledon next week.
She is set to play the role of Dolly, alongside former Albert Square legend Shaun Williamson, in the madcap comedy.
The critically-acclaimed show is currently on its third UK tour, and Emma is proud to be a part of cast.
"When I saw the show at the Theatre Royal Haymarket, I thought it was amazing and then I found out they were auditioning for this run – I knew that I wanted to be in it," she said.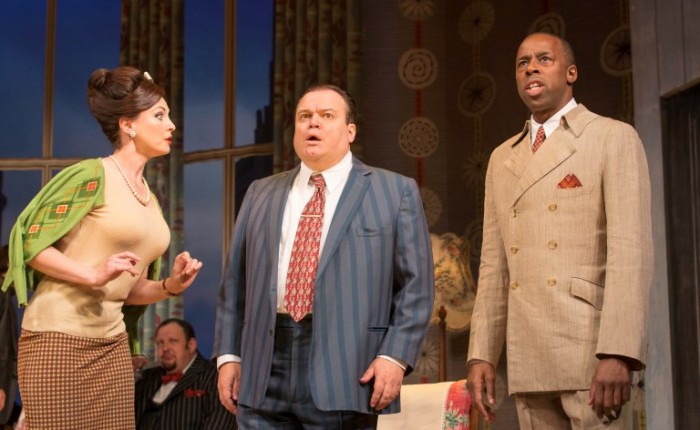 EASTENDERS REUNION: Emma with Shaun Williamson

"I absolutely jumped at the chance and put a lot of pressure on myself to land the role – it's been amazing since we started."
After playing Billy Mitchell's wife Honey from 2005-08, with a brief appearance last year, the production offers the actress a new set of acting challenges.
The final two passages of the play are totally improvised, and members of the audience are invited on-stage to participate in the show.
"It certainly keeps us on our toes when the audience get involved," laughed Emma.
"That's the great thing about this show in particular – you have no idea what is going to happen during these scenes."
Emma describes Dolly as a feisty feminist bookkeeper from the north who brings a certain sexiness and sensibility to the maddening on-stage capers.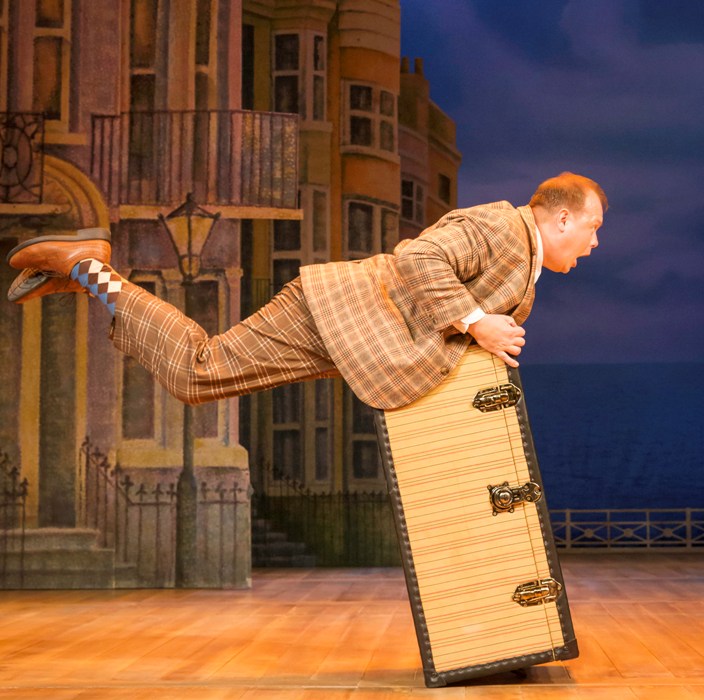 MADCAP COMEDY: The show provides plenty of laughs
Set in 1960's Brighton, the play centres on the antics of Francis Henshall, who ends up taking on roles with two polar opposite characters – Roscoe Crabbe and Stanley Stubbers.
"I don't want to give too much away about the play, but it's a fantastic show with loads of great one-liners, satire and slapstick," said Emma.
The play gives Emma an opportunity to work with Shaun Williamson, who most famously played Barry Evans in EastEnders.
"Shaun is a great actor and he's superb in One Man Two Guvnors," she said.
We never had that the chance to work together on the Square and it's wonderful to get this opportunity to do so."
One Man Two Guvnors comes to Wimbledon between March 2-7.