An adaptation of Shakespeare's Richard II, starring a woman in the role of the King, returns to London's The Vaults this spring.
Using the original Shakespeare script, it follows King Richard II's attempts at governance, leadership in war, and violent dispute with Henry Bolingbroke that leads to his ultimate downfall.
Coco Maertens, 28, who plays the role of the King and co-founded the theatre company behind the production, Quandary Collective, said their casting decisions were deliberate.
She said the play was developed on the idea that King Richard II was historically a 'feminine' man who approached his kingly duties rationally and with a desire for stability, a far cry from his warrior hero father and grandfather.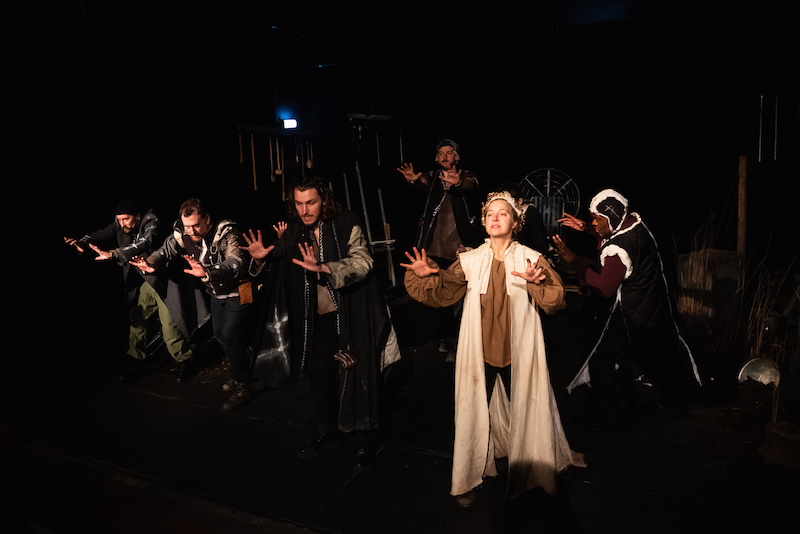 Maertens explained: "I fell in love with the character at drama school and became really interested in how his feminine traits would be highlighted if a woman was playing him.
"In history, Richard II would constantly be criticised for his decisions and viewed as a wet bag by the men around him.
"In our version, Richard was born a woman and taught to pretend to be a man from the moment she was born."
Maertens met director and co-founder Annie McKenzie, 33, at East 15 acting school and later joined forces to create their own theatre company.
Richard II is the first play the pair created together and it toured outdoor theatres across the UK, including an abandoned swimming pool in Bristol and a naturally-grown amphitheatre in a Dorset field, reminiscent of Shakespeare's The Globe theatre.
Now setting up camp at The Vaults, a theatre set amongst disused railway arches underneath Waterloo station, Maertens hopes the industrial feel of the theatre will channel the same earthy, timeless atmosphere they embraced in outdoor performances.
The production is dramatic, epic and scenes of violence and betrayal are acted convincingly on-stage by actors who bring depth to their characters.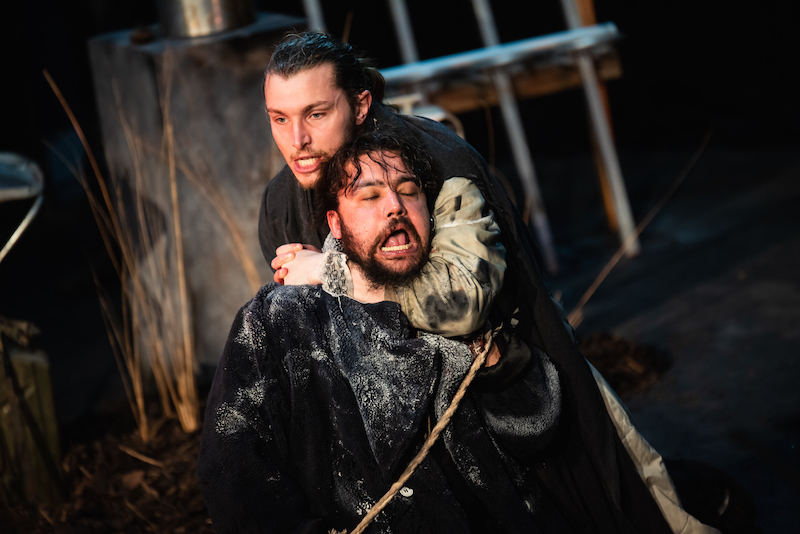 Maertens said: "The play is dark and epic, but it's also extremely funny.
"An important aim is to make Shakespeare accessible to everyone, so it's not going to be dry.
"Ultimately we want to take art seriously but not ourselves too seriously."
The story is broken up with energetic moving sequences to electronic beats that clearly distinguishes Quandary Collective's bold adaptation of Shakespeare's words.
Maertens's portrayal of the King is intended to force the audience to consider how important gender is in leadership and the prevalence of toxic masculinity in positions of power.
Quandary Collective boasts a woman-led production and creative team.
Maertens said: "We know how it feels to be a woman in the theatre industry, where you can often be treated differently, belittled, discredited and questioned.
"We wanted to create more opportunities for women in typically male-dominated roles, such as technicians and designers.
"Ultimately, it's still a case of having the right person for the right job."
Richard II plays at The Vaults until 8th May 2022 and tickets are available online.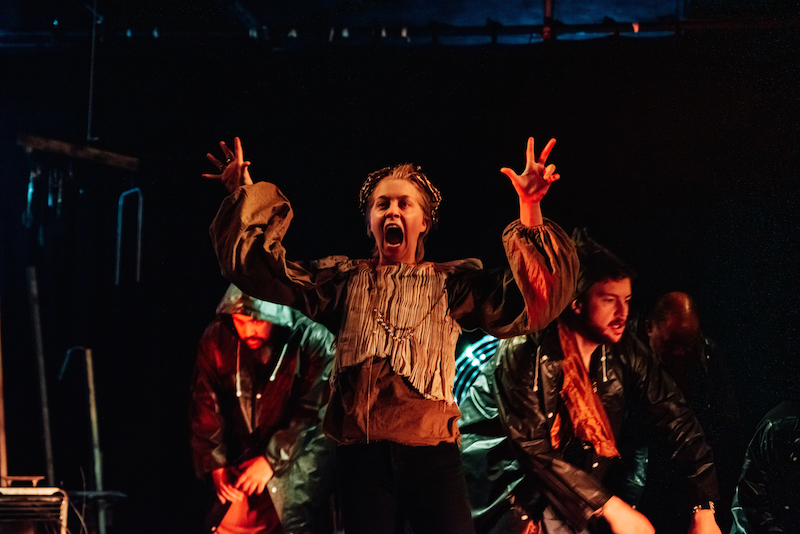 Image credits: Joe Twigg