The award-winning TV series Ted Lasso is heading back to Richmond for its third season to the delight of fans.
Christina Lelli, owner of an embroidery shop opposite Ted Lasso's front door on Paved Court, said she recently spotted crew members and actor Jason Sudeikis in Richmond.
The four-time Emmy award-winning Apple TV+ tells the story of an American football coach Ted Lasso as he attempts to manage a Premier League team – the fictional AFC Richmond.
Lelli said she was excited about the prospect of filming resuming in Richmond.
She added: "My customers call me every day to ask if they've arrived."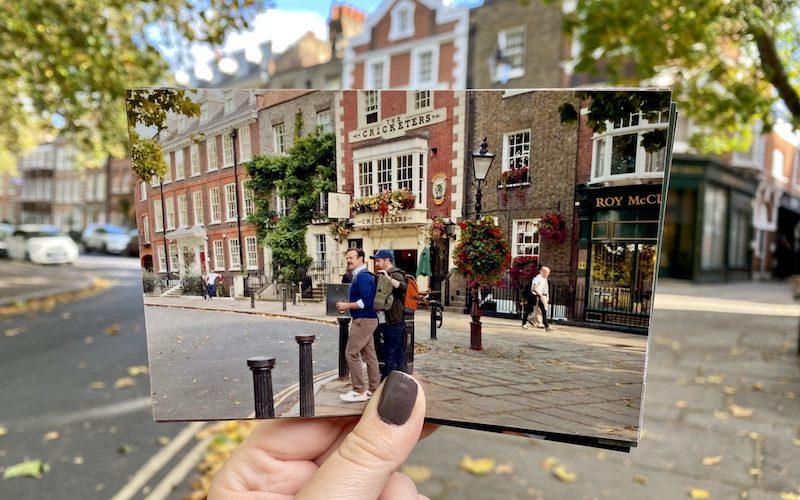 For the 64-year-old interacting with fans has been the most special aspect of having Ted Lasso set in Richmond.
She said: "Everyone who passes here recognises my shop and Ted Lasso's door and they get really happy.
"Talking about the show allowed a less formal contact because everyone knows about it and after the last two years it was a nice moment to speak to each other."
A highlight of the experience for Lelli was presenting actors Jason Sudeikis and Hannah Waddingham with a special hand-embroidered facemark featuring the AFC Richmond logo.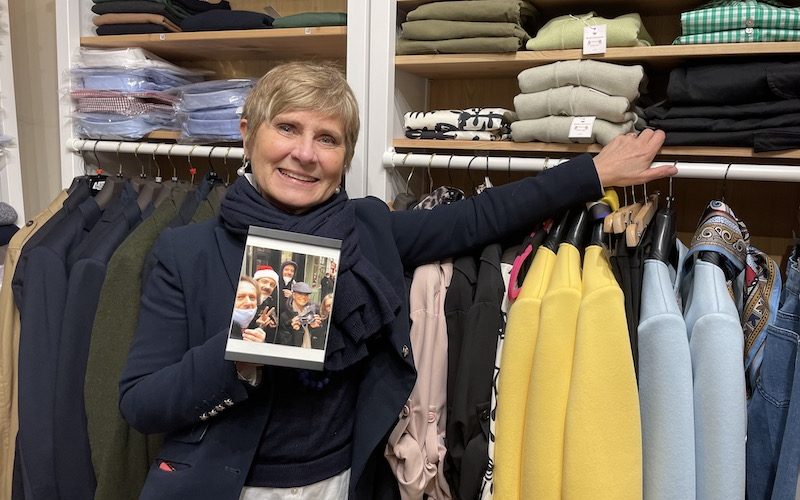 Besides Ted Lasso's apartment, located at 11a Paved Court, filming previously took place at Richmond Green, Richmond Theatre, and The Prince's Head which is transformed into the Crown and Anchor pub on the show.
In neighbouring Twickenham, the storefront of Mojo gift-shop was also turned into a doll store for season two.
Manager Chris Hawtin, 50, witnessed the two-day filming on Church Street.
He said: "The first day was brilliant because all they were doing was dressing loads and loads of Victorian dolls."
The show's crew allowed Hawtin to remain in his shop throughout and he was full of praise for the actors Hannah Waddingham and Brett Goldstein.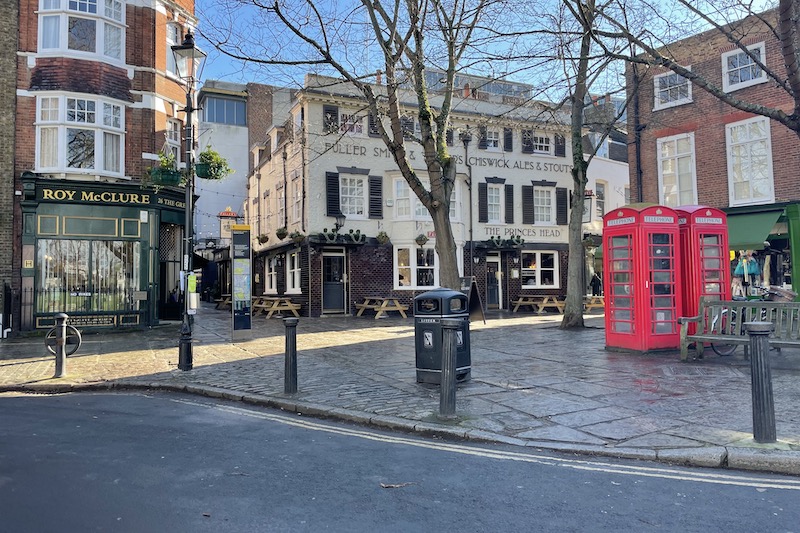 The store manager's favourite aspect of the experience was seeing it all come together in the final shot.
Hawtin said: "Seeing how it takes two days to plan a shot that is only 20-30 seconds long and not that integral to the plot of the show just blows me away."
Filming also took place along the Thames opposite Twickenham Rowing Club on Eel Pie Island and in Selhurst Park the home of Premier League team Crystal Palace.
Over the years the borough of Richmond has become a popular filming location, featuring also in Notting Hill and Peter Rabbit 2.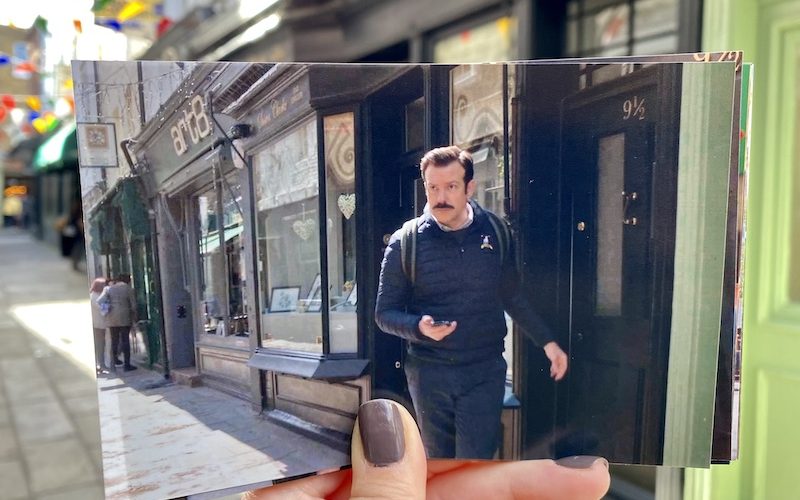 Richmond council leader Gareth Roberts, a Ted Lasso fan himself, is proud of Richmond's involvement in the Apple TV+ series.
He said: "Richmond is not new to being featured in films but it is rarely mentioned by name, so to have people actually recognise it almost as a character in its own right is great.
"We've even had people talking about creating new walking tours to the various filming locations."
Fans on Twitter certainly are eagerly awaiting the show's return later in 2022 and have used the time in-between to track down some of the filming locations around south west London.
Feature image: Andrada Miere.