By Amelia Oprean
November 24 2019, 22.05
Follow @SW_Londoner
The performance of Red Palace at Vaults Theatre, with a cast of all women and non-binary people, started with a spectacular aerial silk performance.
One of the first things I noticed about the piece was that it was a lot more interactive in comparison to other pieces of theatre I had been to before.
The 'King' character made us all stand and 'bow' to him, and made us introduce ourselves to other audience members, and though I like to believe that I am a fairly open and approachable person, I found it difficult to talk to strangers.
After this unique introduction to the play, we were split into groups and all the events were separated into rooms.
The play was loosely based around fairytales and Brothers Grimm stories and featured characters such as Rumpelstiltskin, Cinderella, Hansel and Gretel, The Little Mermaid and Baba Yaga, among others.
One of the rooms that stood out to me consisted of just one young lady playing the character of both Gretel and Hansel. It was a very sensual, almost, take on the story of Hansel and Gretel, and the dancing I thoroughly enjoyed.
The show's interactive nature came into play when Gretel made me go grab her a drink from the bar after her compelling performance, a part of the theatre that I wasn't quite used to at the point.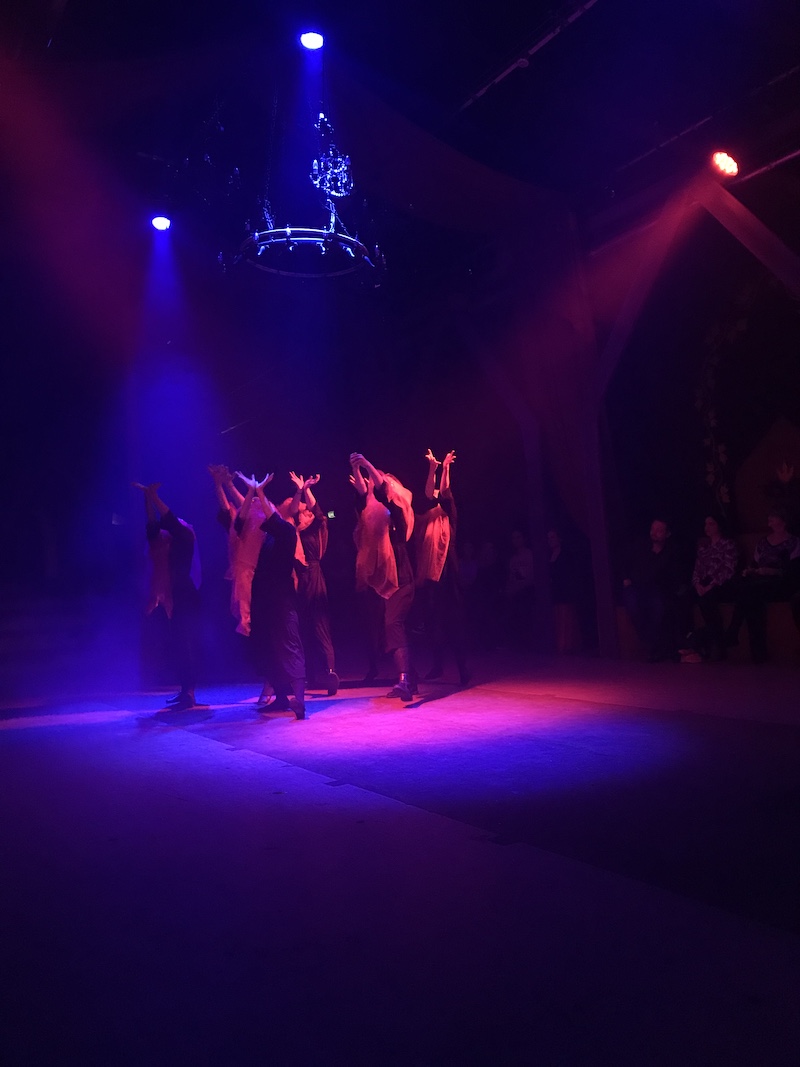 Eventually, we were told to go back into the main hall and finish the masquerade party, which in fact finished with the King being killed, and we were left with a message that told us to always care about others and look out for each other.
I thoroughly enjoyed the atmosphere and interactive nature of the play and, at the end of the evening, left the crowd of people dancing to Britney Spears and made my way home.
Being part of the LGBT+ community, and seeing storylines and unexpected characters that are the same gender falling in love with each other – which was a prominent part of the play – also stood out to me.
Whilst LGBT topics are becoming more talked about and largely accepted in modern society, there is still a part of it that remains taboo and unspoken about.
This is a play that can make people realise that same-sex love, among so many other issues, are other people's way of life and rights, which was unlike anything I'd experienced as an audience member of a play thus far.
I would definitely recommend this play to anyone who can go to see it.
Tickets are £18-30 which I consider a perfectly reasonable price for the quality of experience you gain from such an immersive and interactive style of theatre.