Madagascar the Musical brings the zoo to the New Wimbledon Theatre this week with the help of an X Factor winner going back to where it all it began.
Based on the smash hit DreamWorks movie, Madagascar – The Musical follows four 'crack-a-lackin' friends as they escape from their home in New York's Central Park Zoo and find themselves on an unexpected journey to Madagascar.
Starring the 2016 X-Factor winner Matt Terry, this musical adaptation features puppets, energetic dance numbers, and a talented cast and creative team.
Matt said: "What a lot of people don't know is that I trained in musical theatre before I ended up on the X-Factor, so I fell into that and was going through the audition process.
"X-Factor obviously went really well but I'm back to my roots now – where it started off."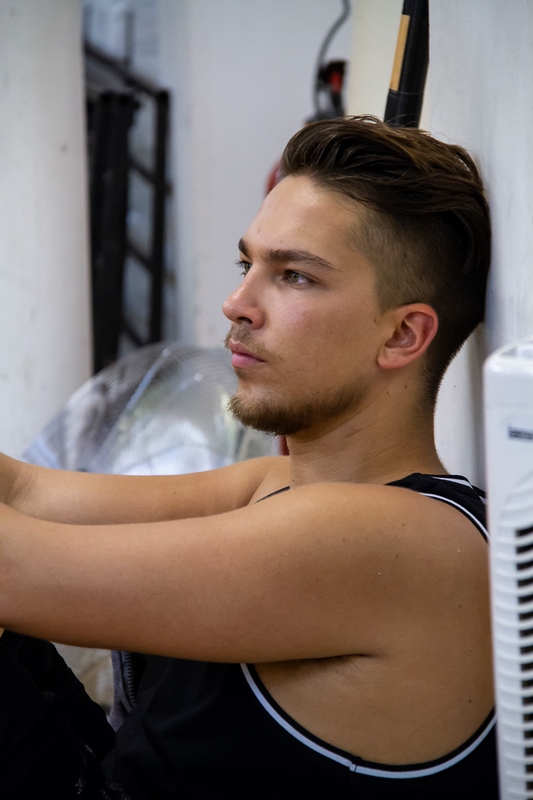 BACK WHERE IS STARTED: Matt Terry in rehearsals
He added: "I love the cast, I love the music, and I feel really passionate about it – it's a film as iconic as Shrek so it's important to get right.
"The casting is great, the minute you walk into a room you can tell, that's Alex, that's Marty, that's Melvin, that's Gloria."
When it came to the rehearsal process it didn't involve just watching the movie over and over again on repeat.
"They made me think if Alex were a human, who would he be, and my thought was that his character to me is like Joey from Friends," added Matt.
"He gets all the ladies, but it's coming from a good place – he's not arrogant and everyone likes him. It's fun to separate them as animals and analyse their characters as humans."
The original movie was released in 2005 and was voiced by the likes of David Schwimmer, Ben Stiller, Chris Rock, Jada Pinkett Smith and Sacha Baron Cohen.
The musical's director Kirk Jameson, said: "It's a story that spans across the ages and generations. There have been a few sequels, and now we're ready to see it live."

PUPPET PRACTICE: The musical uses a number of puppets
Despite the film being released so long ago the original and sequels are just as popular now and Kirk has even been given extensive notes from his nephew and was told that the iconic song 'Move It' was necessary to the show, lucky for him that it is.
From the moment he read the script Kirk knew there had to be puppets in the show.
He said: "I was worried about the puppets because they can look bad very easily but they've been so amazing to work with. The puppets are a dream and now the least of my concerns."
The show has an extensive selection of puppets designed by Max Humphries and puppet direction by Emma Brunton.
What: Madagascar — The Musical
Where: New Wimbledon Theatre
When: July 21-28 2018