If you'd told me at the halfway point of the excellent performance of The Winter's Tale at Shakespeare's Globe what was to come in the following hour, I wouldn't have believed you.
A first half that was tense, claustrophobic and tragic gave way to a second hour including jokes about Brexit, Breaking Bad and Ed Sheeran.
The two most common and well-known types of Shakespeare plays are comedies and tragedies and The Winter's Tale is a deft weaving of both, as the Bard experimented in his later works.
The masterstroke of this recreation is by staging the play across two separate playhouses, the intimate, candlelit Sam Wanamaker Playhouse and the sprawling, iconic open-air Globe Theatre.
The first and third acts, set in the stiflingly political Sicilia with a smaller cast, perfectly match the Playhouse's atmosphere, whilst the light-hearted festivities of the second act suit the Globe's wider space and ability to physically interact with the audience.
Both sets are delightfully constructed and the set design is excellent, perfectly capturing what is attempting to be conveyed by each of the play's three parts.
Whilst the cast are segmented for the majority of the run-time, they're all excellent when given their moments to flourish, and the characters that need to bounce off each other do so impressively.
The segmentation of the characters fits the abrupt shift in tone, as Sergo Vares' jealous, raging Leontes and Bea Segura as his tortured wife Hermione perfectly capture the dramatic, tragic mood of the first act, in the same way that Ed Gaughan's cross between Del Boy and Fagin lights up the hilarious second hour.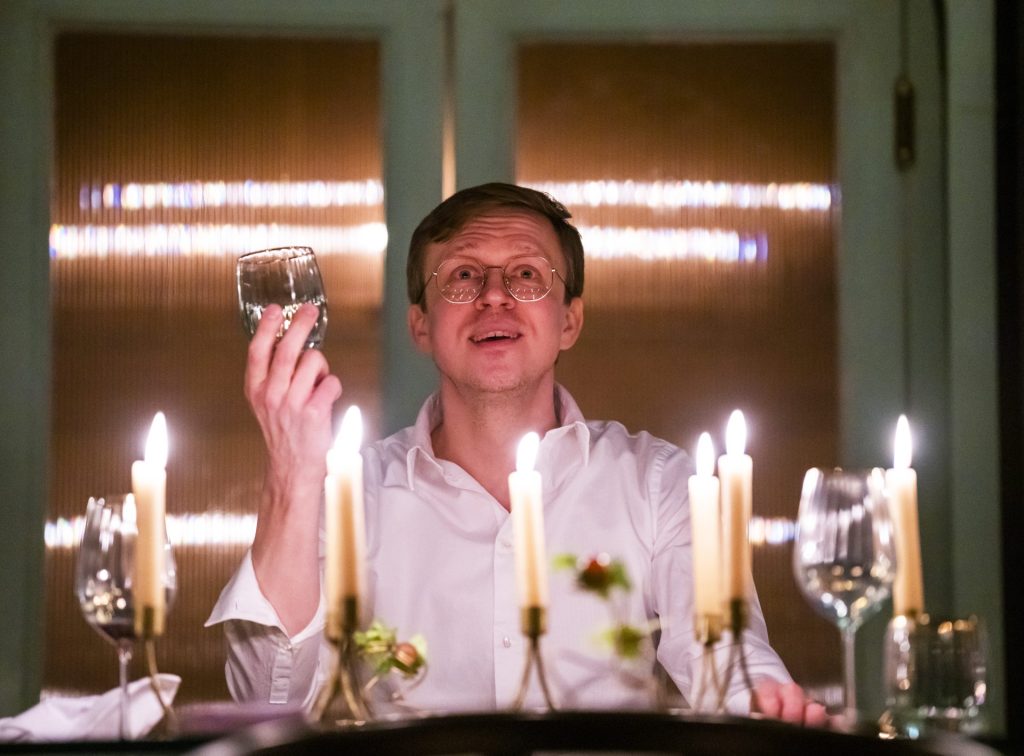 If the play has a weakness, it's that despite clocking in at more than three hours including intervals, the third act still feels rushed, with several key moments glossed over in such a way that it fails to wholly coalesce the two previous acts.
Also, whilst both of the first two parts work well, I was left with the feeling that the comedic elements were slightly stronger and hit the beats the play was aiming to hit more effectively.
The aforementioned Gaughan, playing roguish peddler Autolycus, was a genuine delight, stealing every scene he was in and routinely breaking the already thinly-veiled fourth wall.
Finally, a special shoutout has to go to Laura Moody and Richard Jones as the show's musicians – who are able to generate a perfect atmosphere across multiple instruments and are as active a part in the production as any of the actors.
Overall, The Winter's Tale is a fantastic production that perfectly marries the two halves of Shakespeare's iconic tragic-comedy and it comes strongly recommended.
You can read more and buy your tickets here.
Featured image credit: Tristram Kenton