How to Lose Jobs and Alienate Girlfriends is a warts and all documentary written, produced and directed by Fulham resident and former Neighbours heartthrob Thomas Meadmore.
The film is about the turbulent creative process of two budding music artists as they pursue their dreams to become professional singers and songwriters.
The documentary, which began filming in 2008 and took five years to complete, is based upon a simple enough plot, however there was just one small spanner in the works.
You see the aspiring musicians in question, Amanda Medica and Tony Jackson, were Toms' then-girlfriend and his imposing boss respectively – how well his project turned out influenced its wry title.
Tony, 47, as well as being Tom's boss and a wannabe rock star is also an accomplished executive producer at Lonely Planet with plenty of opinions.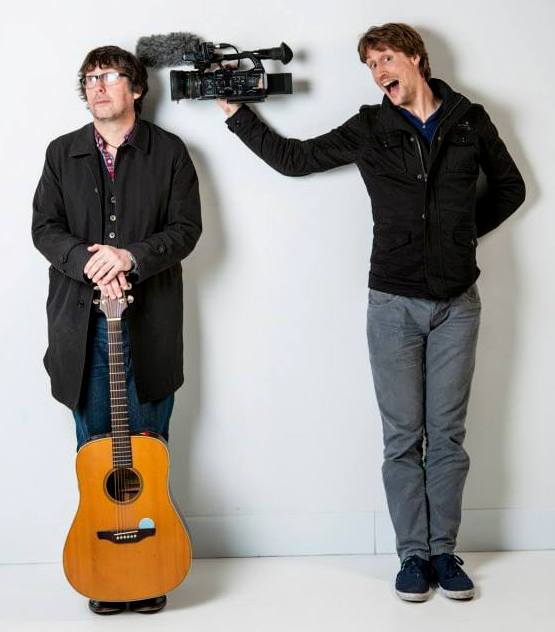 LOSING JOBS: Tom filmed boss Tony for five years
Describing his definition of success prior to making the film 33-year-old Tom said: "It was having the industry accept you and having your peers accept you, being paid for what you do and being considered professional.
"My definition of success now is feeling the fear and doing it any way that is success it is having a go."
Insecurities flare, tempers rise and dreams are crushed as Tom experiences firsthand the roller-coaster ride that is the artistic temperament and redefines his belief about what success really means.
During a clip, Tony schools Tom in the art of film making, saying: "A film-maker should never affect the subject that he is filming and you affected your subjects with your shit."
The 'shit' turns out to be Tom's initial reaction to Tony's voice, saying it was, well, crap.
Tom more or less tells him so in accidental but unpleasant circumstances when he leaves his thoughts on a note on a computer.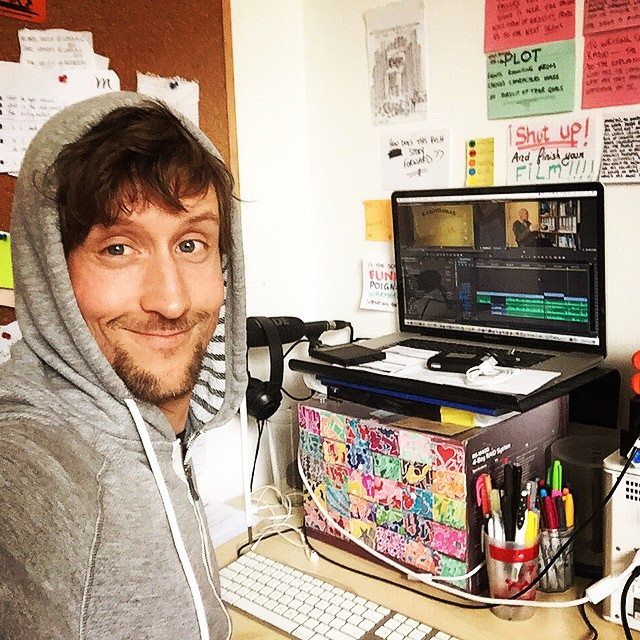 SHUT UP AND FINISH YOUR FILM: Tom's documentary tests boundaries
Viewers then see Tom challenge Amanda, to try to force her to admit that she is lazy.
The viewer cringes with their head in their hands as she tells him that she can feel him standing at the back of the room judging her when she performs.
The documentary is car-crash viewing at its best, with Tom right in the centre as he gets in the way of filming his subjects' journey with insensitivity and a dogged pursuit for this 'truth'.
However redemption is always just over the horizon, the film is a truly laugh-out-loud cringe fest on how to go about losing jobs and alienating girlfriends.
Tom debuts his first film at the East End Film Festival at the Genesis Cinema in Mile End on July 4.