More than 1,000 musicians have taken part in a Guinness World record breaking blues jam to raise funds for Help Refugees.
The Blues Kitchen franchise – which opened its third site in Brixton, South London in 2015 – is celebrating its tenth birthday at its venue in Camden by inviting musicians of all abilities to participate in a 100-hours blues jam.
The marathon music sessions started at 8pm on Sunday and will finish tonight at midnight.
The previous Guinness World Record for the longest blues jam was 50 hours also set by The Blues Kitchen Camden as it they celebrated its fifth birthday in 2014.
Talent and Promotions Manager at The Colombo Group Sam Smith said: "The venue has been constantly open since Sunday at 8pm and our managers have been doing graveyard shifts. Musicians have been sleeping on airbeds and we've had a lot of expresso martinis
"The whole thing has been run by four captains doing 25 hours each. They've been looking after it all and have clipboards to sign up new musicians. When we reach 100 hours our house band will be doing a performance – it's going to be a very, very big moment."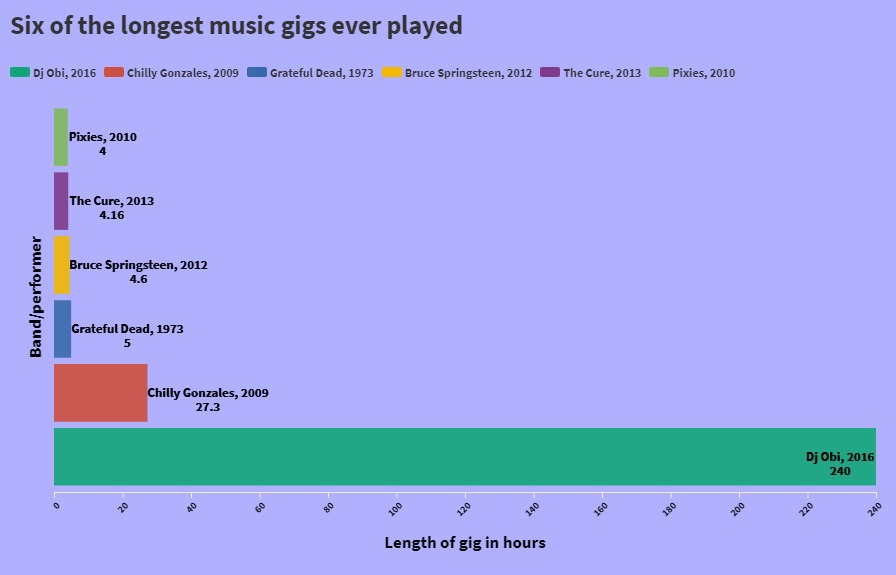 Since the start of the record-breaking blues gig, famous faces including Steve Norman from Spandau Ballet, Gizzi Erskine, Ian Siegal, Collette Cooper, Lisa Moorish and James Walsh from Starsailor have visited the venue.
Mr Smith added: "On Tuesday morning we had St Albans and Christ Church primary schools come down with the ex-Camden mayor, that was all organised by Camden Music Trust. They came and sang a few songs like Let's Go Fly a Kite and tunes from The Greatest Showman, not the most bluesy songs I have to admit but the band played along and they all stood in front of the stage."
So far, the non-stop four-day party has raised more than £3,800 for Help Refugees and on Wednesday evening the venue was buzzing with people enjoying the changing rota of live blues bands.
For those heading to join the celebrations this evening, Mr Smith recommends arriving as early as possible before the building reaches full capacity.