The Garden Theatre in Vauxhall is staging its first Christmas pantomime this year, with its adult panto Frostbite running throughout December and into January.
"Who wants to play goodies when baddies are so much fun?"
There are many reasons why Nathan Taylor is looking forward to his turn as a panto villain this year.
For one, he loves being the bad guy, but he's also just happy to be working.
"You've got licence to be outrageously over the top and as ridiculous as possible and nobody thinks it's too much. It's a joy," he said.
"It's such a treat as an actor to be doing any work at all this year when there's nothing to apply to."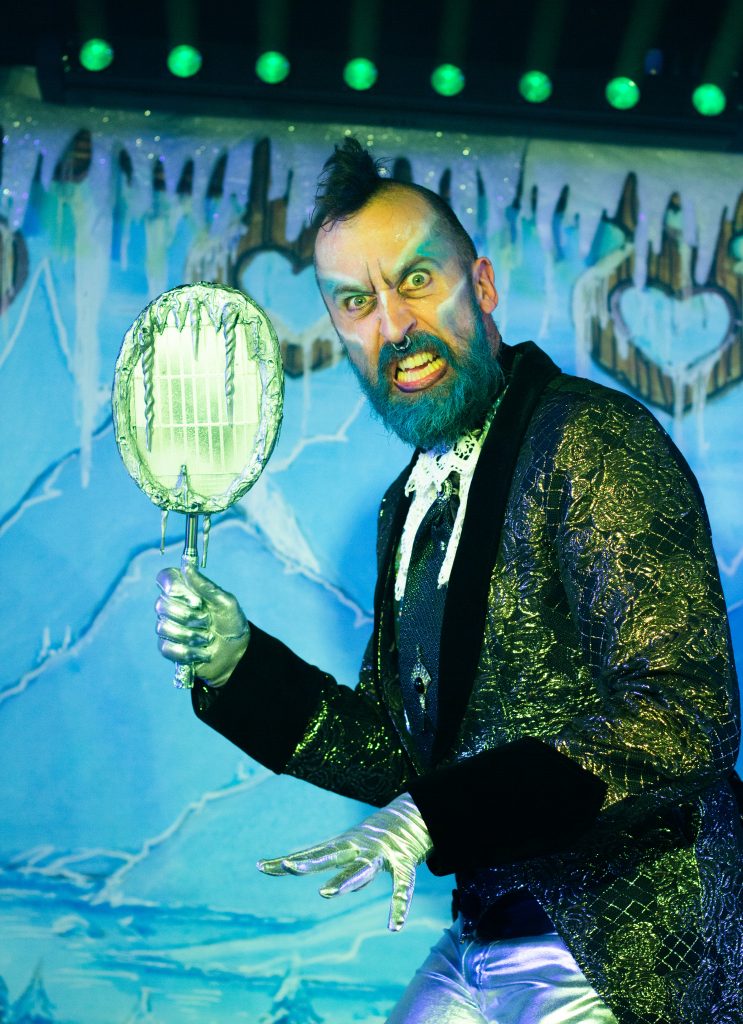 Pantomimes, with their fairy-tale plots, stock comic characters and instantly recognisable traditions, have long been a festive treat in the UK.
But this year, most theatres have had to cancel their Christmas shows because of the pandemic.
As the Guardian reports, this means production companies, playhouses and performers across the country stand to lose a large part of their income.
"There are many actors who may spend most of the year working at their day jobs and rely on Christmas, because most theatres put on a pantomime, pantomimes tend to have bigger casts," explained Taylor.
"So there's more opportunity for work over Christmas than at any other point – except this year, so it's hitting people really hard."
Taylor plays 'Demon Frostbite' in adult panto Frostbite, also known as Who Pinched My Muff?
"Where do we know that's got a beer garden?"
As its name suggests, the Garden Theatre is outdoors – so not as hard to make Covid-safe as your average West End Theatre.
But it was always intended to be pandemic-proof.
Artistic director Peter Bull had the idea for the theatre only six months ago, at the height of the pandemic.
After government rules relaxed to allow outdoor performances, he rang the owner of the Eagle, a popular gay nightclub in Vauxhall with a smoking area and garden.
Having not welcomed partygoers since March, the club's owner was only too happy to collaborate with Bull and put in a stage and seating.
Like the nightclub where it lives, the Eagle has an LGBT+ theme, but that hasn't stopped it from drawing in audiences, or getting rave reviews in The Spectator.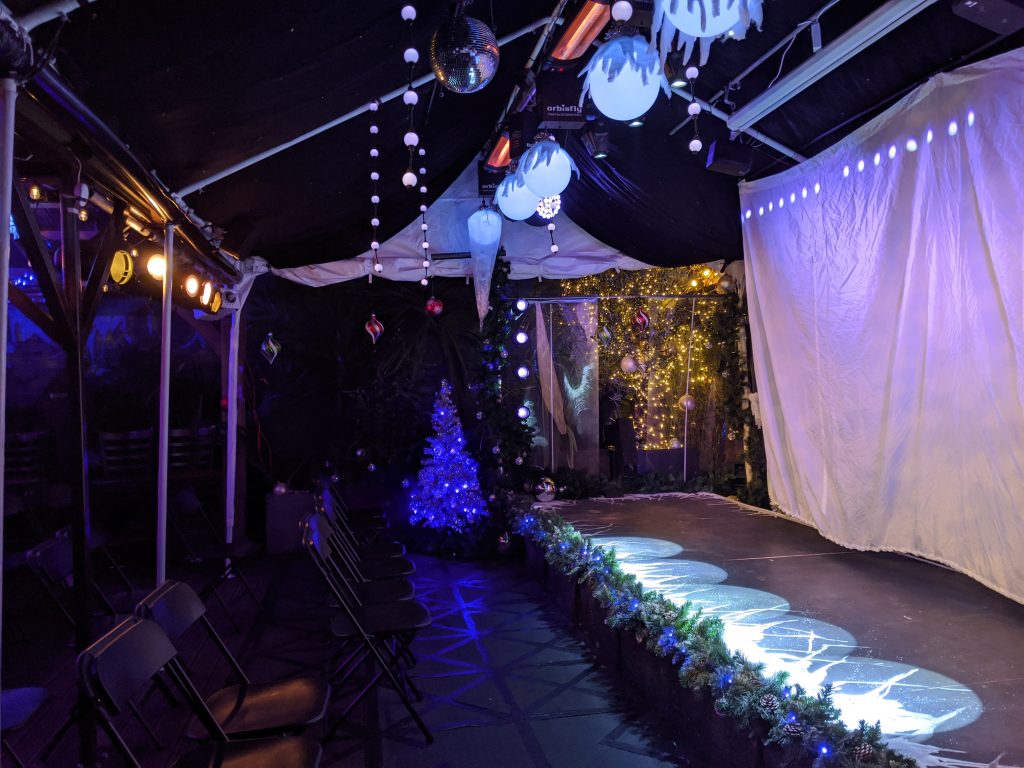 Bull, who founded London's first theatre showing only LGBT+ plays back in 2008, put this down to a cultural shift over the last few years.
He said: "It's funny how the LGBT scene has changed.
"A lot, if not most of our straight audiences who come to see these shows have no idea that it's an LGBT bar because it's not overt, it's not in your face.
"People don't want to put you in a box anymore. It's important to get the message out there that there's a much bigger crossover now."
Like the Garden Theatre's other shows, Frostbite is shaping up to be a success.
"Previews are pretty much sold out, the reaction has been really good," Bull added.
"They're a very strong cast, picking up choreography in a very short time, it's amazing.
"We've got newcomers and we've got seasoned pros – you've got to pass it onto the next generation as well I think."
"We need more outdoor venues."
Two of Frostbite's cast will be making their professional debuts in the show: James Laurie as Lumiukko and Kingsley Morton as Fairy Snowflake.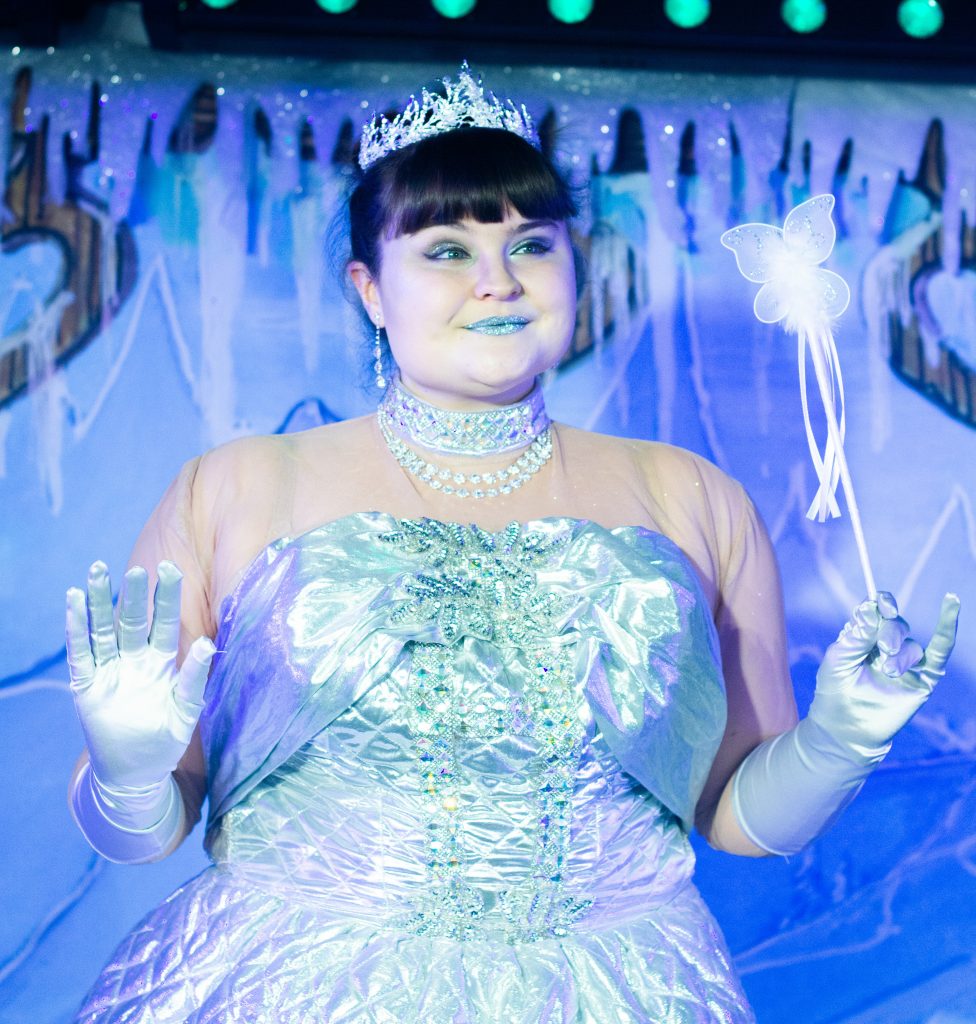 Rounding out the newcomers is Bessy Ewa, who plays Greta and is Frostbite's dance captain.
Ewa graduated from her musical theatre course this summer. Since then, she's been in two professional productions, both at outdoor theatres.
She said: "I'm really enjoying the whole thing, I've never done a panto before, I've only watched it.
"I'm enjoying the traditional bits of it, the different ghosts, gags, 12 days of Christmas.
"Obviously we're doing an adult panto so it's all very funny."
Like Taylor, Ewa is also just grateful to be performing at all this December.
"I think this should be inspiring and is definitely something other venues could look into," she added.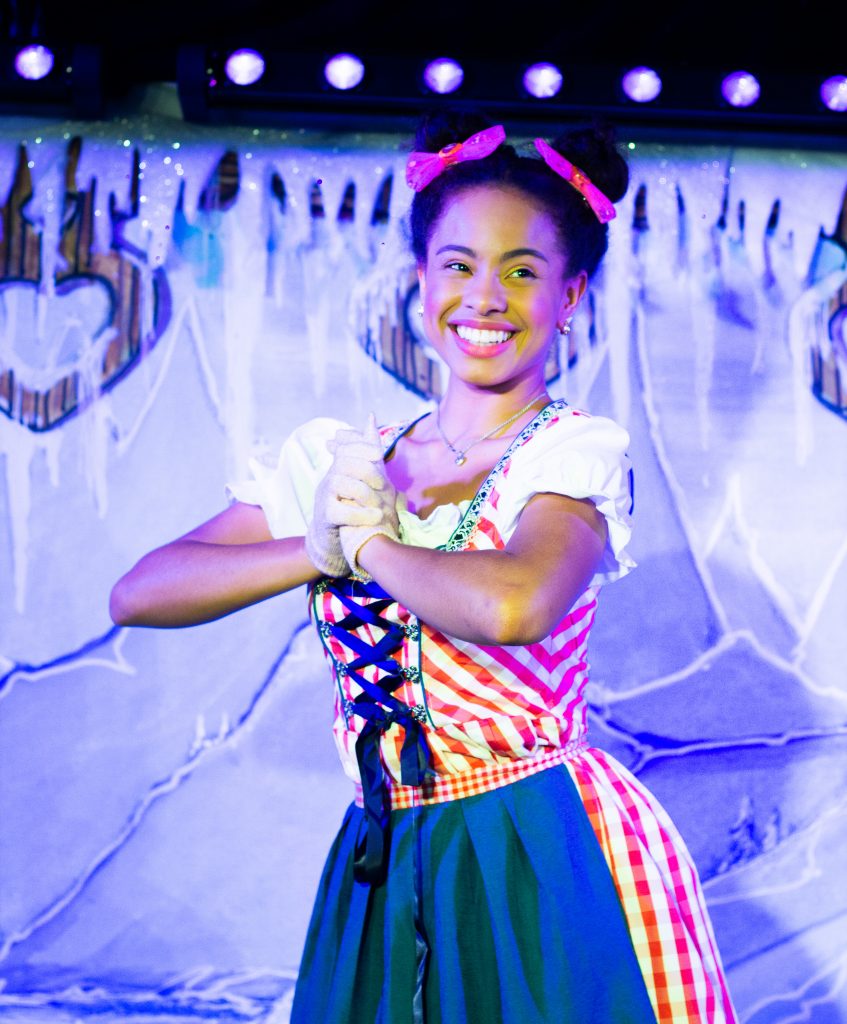 Though the Garden Theatre may be able to put on shows more easily, it still has to follow stringent covid rules.
Audiences wear masks throughout the show and have their temperatures checked beforehand.
The cast is also socially distanced, using duplicate props and singing away from each other on stage, which can be challenging.
But for Frostbite's cast and crew, the extra effort is worth it.
Taylor summed it up: "At a time when there's so little theatre happening, it feels like a privilege to be able to get on stage and entertain people."
Adult panto Frostbite, or Who Pinched My Muff? runs at the Garden Theatre in The Eagle Vauxhall in December and the New Year.
Tickets available here: https://www.eaglelondon.com/frostbite 
You can also read about a Christmas panto in Croydon's Stanley Halls here.
ALL PHOTOS COURTESY OF THE GARDEN THEATRE