Hundreds of young people allegedly waited for hours to meet Australian band Chase Atlantic at a merch pop-up event in Brixton on Wednesday.
The band arrived outside the entrance to Brixton Village at 5pm, welcomed by the excited screams of fans queueing down Coldharbour Lane.
The Australian trio announced the event on social media on 1 June, giving fans a week to make arrangements to attend the one day only event.
Prior to the event, fan Tilly Matthews said: "I just can't believe we're going to actually meet them.
"I've been queueing since 1:30 but it's worth it because they're my favourite band."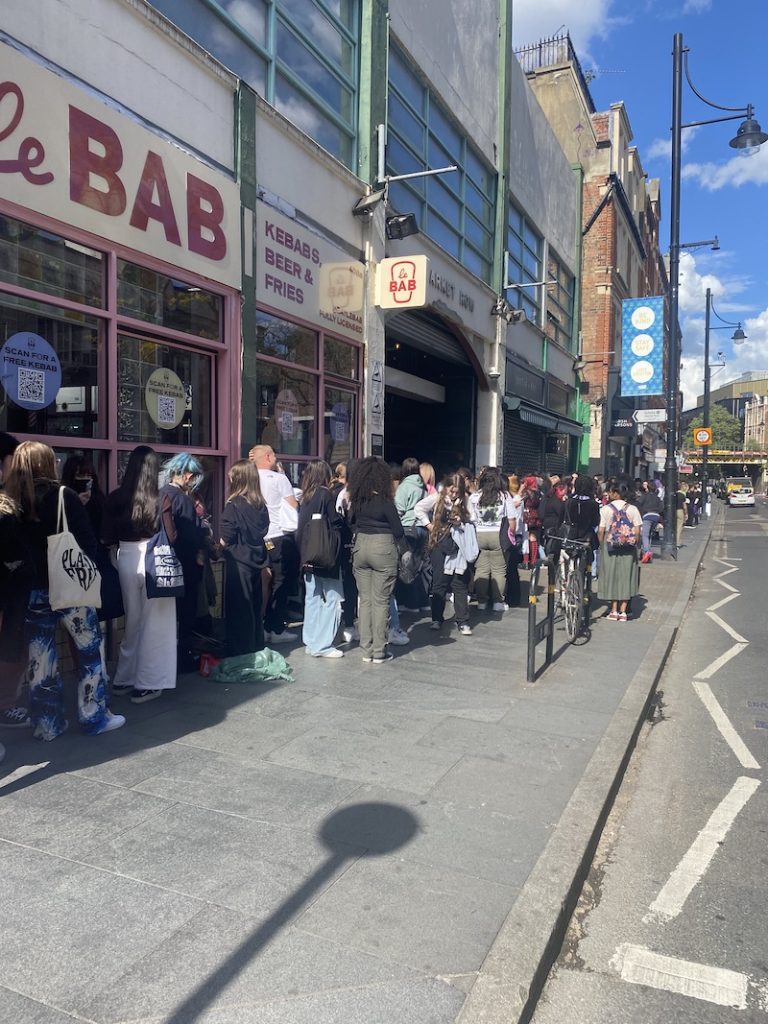 Chase Atlantic, consisting of brothers Mitchel and Clinton Cave and Christian Anthony, met fans and signed merchandise in the pop-up space in Brixton Village's Market Row.
But some fans were left disappointed after allegedly being told the band were taking a 30 minute break, only to be told shortly after that they would not be returning.
One fan tweeted: "You left and said you were taking a break leaving us all standing around for over an hour extra to give us a signed card?
"People spent a lot of money to come down and support you and you came for two hours after being an hour late when some of us were waiting from 10/11am."
Another fan tweeted: "I took a day off work for this, was so close to the front, the security guard said that you was going on a break however an hour and a half later we all get told that you all had left, come on guys you can do better."
The merch pop-up followed the band's announcement that they will be playing Brixton O2 Academy on 13 January 2023, their first UK show in three years.
Tickets for the show will be on general sale this Friday (10 June).
Representatives for Chase Atlantic were contacted but did not respond by the time of publication.