An exhibition celebrating 150 years of the Croydon School of Art opened in the Museum of Croydon last week, displaying artwork from students and teachers.
The school has had a large cultural impact since it opened in 1868, and it has David Bowie, Turner Prize nominees Helen Chadwick and Sean Scully, and Great British Bake Off presenter Noel Fielding amongst its alumni.
Croydon council will be hoping that the exhibition can help contribute towards their bid to be the first London Borough of Culture in 2019.
Museum of Croydon collections officer Emily Lansell said: "People love art.  I don't think you can ignore it.
"I think if its local and meaningful people can find a story or a link to it."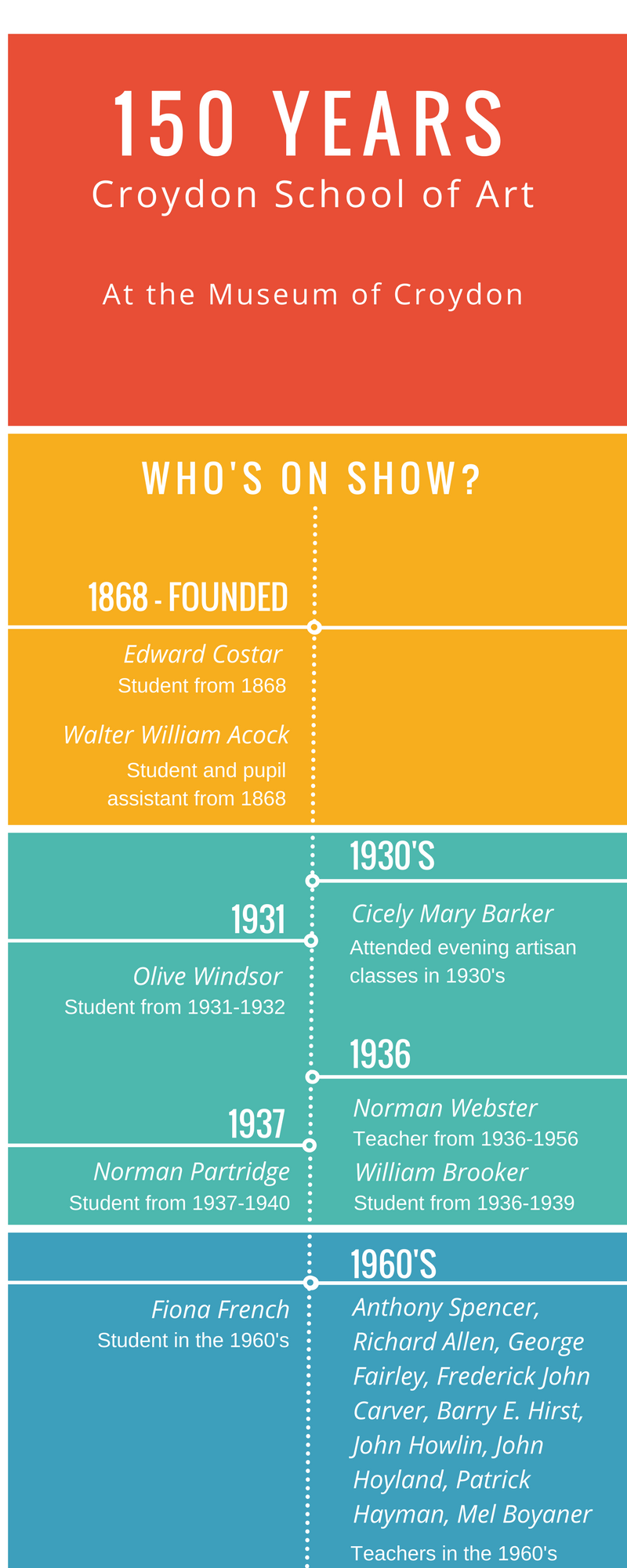 The exhibition includes works from well-known Croydon artist Norman Partridge purchased specifically for the exhibition.  Partridge began studying at the school when he was 16.
Croydon has also been decorated with street art in recent years, with major works and murals transforming the streets into bright and colourful areas.
People in Croydon will hope that the street art and the new exhibition celebrating Croydon-based art will aid its bid in becoming the first London Borough of Culture in 2019.
In an unofficial poll by ITV, Croydon is second favourite to win, with 25% of the 18,000 votes.
Waltham Forest leads on 38%.

Croydon Councillor Timothy Godfrey said: "It's not just about what happens in the year itself, it's about how that year changes people's perceptions of Croydon and helps us build and sustain a solid cultural foundation that we can build on in years to come."
The winner of the London Borough of Culture 2019 will receive £1.1m in funding, and Croydon council have pledged to hold at least 20 events and projects should they win.
The winner will be announced in February.