The unauthorised Art of Banksy exhibition is proving popular after its opening last week in central London.
Banksy may be a world-famous but his identity remains a mystery and this exhibition gives you a flavour of his journey from his beginnings as an anonymous graffiti artist, to sought-after political global phenomenon.
While this is the world's largest collection of privately-owned Banksy artworks with over 70 pieces, it's worth bearing in mind that it was not curated in collaboration with the artist.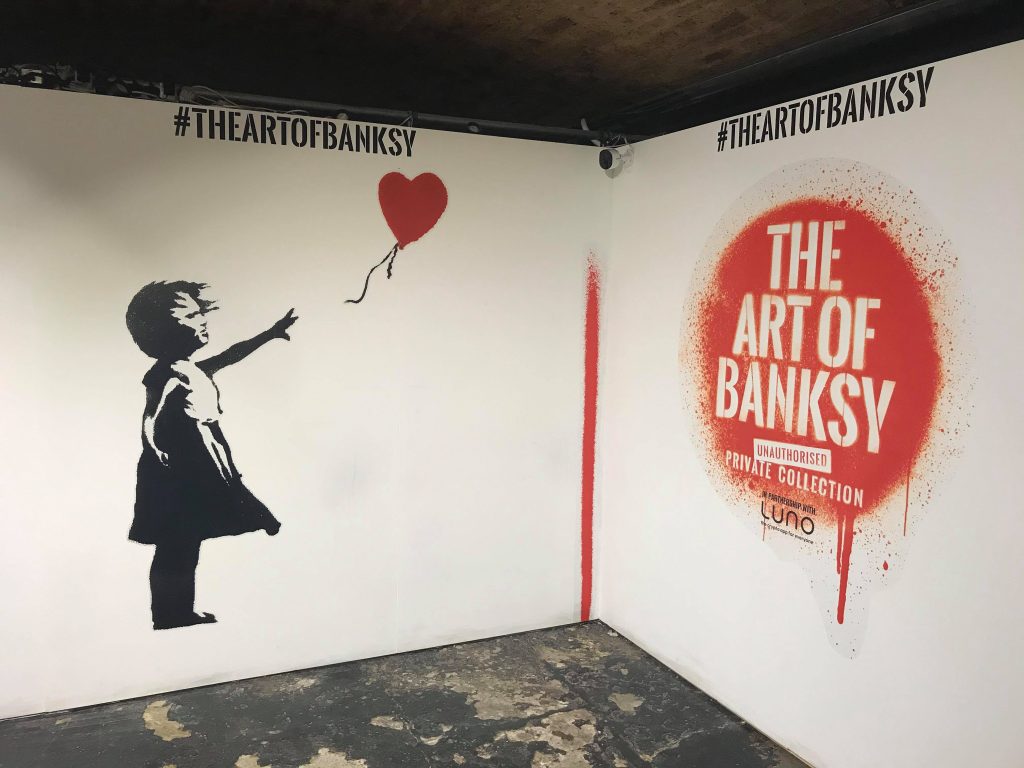 This contradiction came home to me as I arrived at the venue just off Seven Dials in Covent Garden and was directed around the back to join a queue forming by the gift shop.
The irony did not escape me that I was queueing up to go and see a famously anti-capitalist artist's work through a shop filled with branded merchandise. It made me wonder what Banksy would have made of it.
I was surprised to see such a large queue especially one with such diverse groups of people of different ages and backgrounds.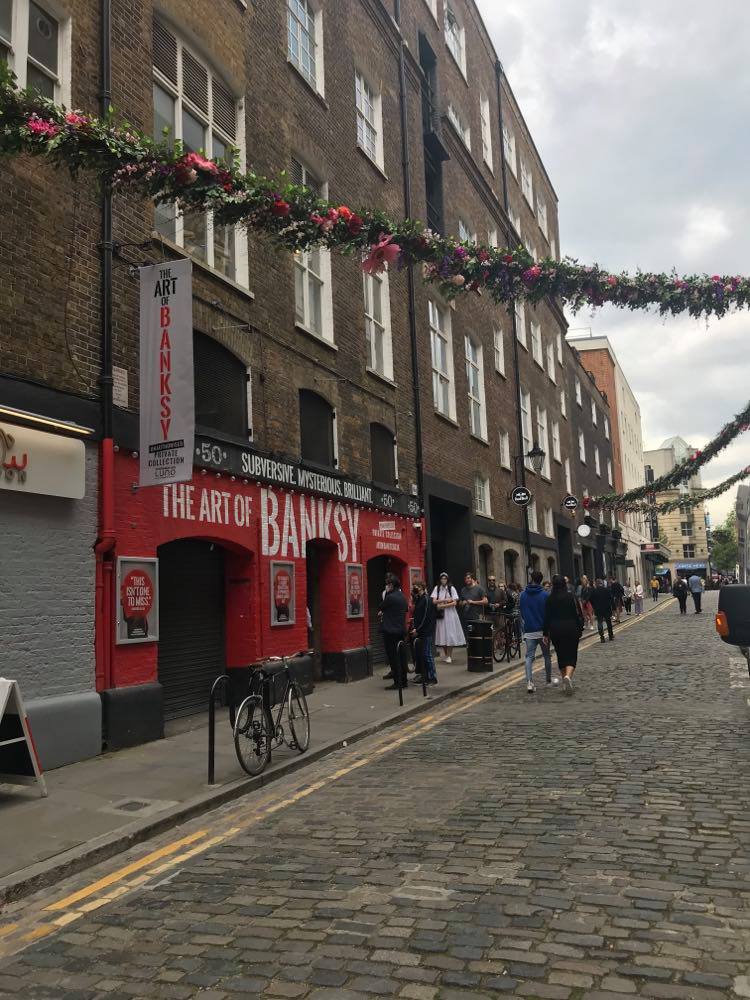 The exhibition seemed to have a broad appeal for a Friday lunchtime potentially pre-theatre or pub visit.
Just when you thought you had done your time in the queue and made it through to enjoy the exhibition, you were shown inside to another line.
Staff were friendly but did not seem to anticipate so many people showing up for a 2pm time slot and understandably had to stagger people to ensure social distancing.
While the Brits are famous for their queueing skills, the frustrating delay was not lost on a few disgruntled punters who waited for over half an hour to enter the exhibition watching people fast-tracked ahead of them.
Once you descended down the stairs into the exhibition, you were greeted by darkness and yet another queue because of a one-way system bottleneck.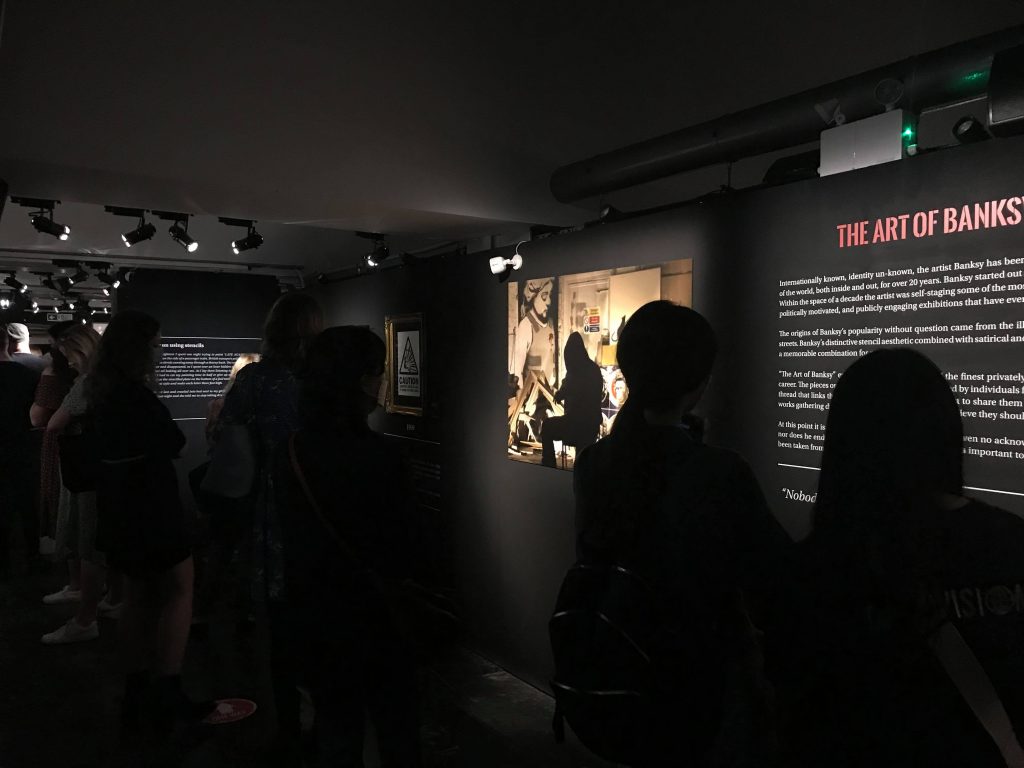 At certain points in the exhibition with the screen prints and canvasses, space opened up and you could go at your own pace but for the most part you were locked into your spot and shuffled along a corridor reading about Banksy's work in a strange dance with the people in front and behind you.
While this was not the best first impression of the exhibition, on display were a variety of prints, canvasses, screen prints, album covers, sculptures, and limited-edition pieces produced between 1997 to 2008, the time period where Banksy produced his best-known works like 'Girl and Balloon', 'Flower Thrower' and 'Rude Copper'.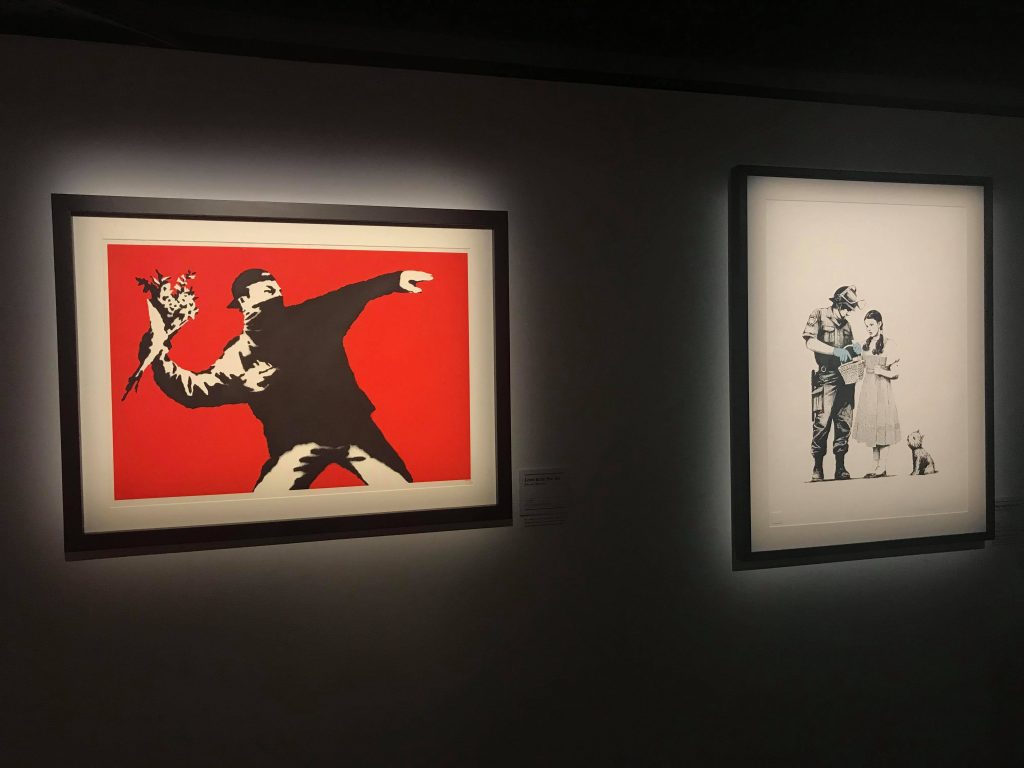 For a Banksy novice it gives a overview of his works and interests and is broadly organized by medium and timeframe.
Provocative Banksy quotes intersperse the works on the walls, and the Sex Pistols and other punk and rock bands provide the soundtrack over the speakers which help to counter the formal exhibition setting.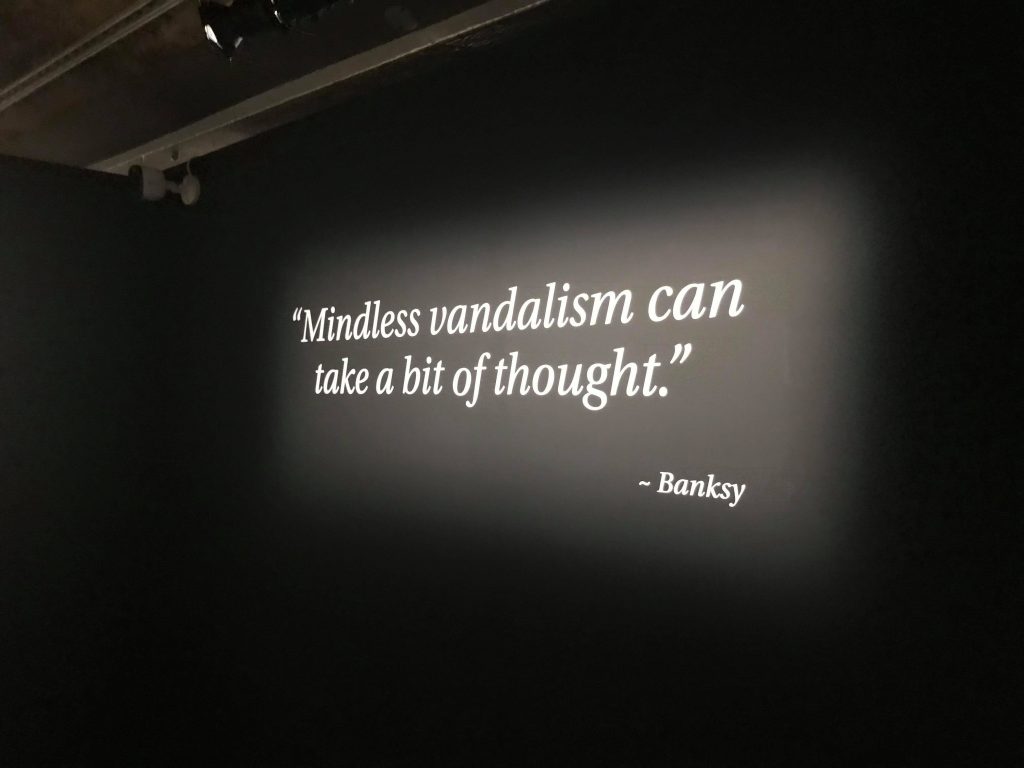 I never knew about Banksy's campaign with Greenpeace that got shut down by Disney because of copyrighted Jungle Book characters, or the documentary film 'Exit through the Giftshop' being nominated for an Oscar, or that Banksy built a hotel in Palestine with "the worst view of any hotel in the world" of the separation wall.
Banksy's work is not meant to be comfortable viewing or classically beautiful. It is supposed to be jarring, thought-provoking and occasionally humorous.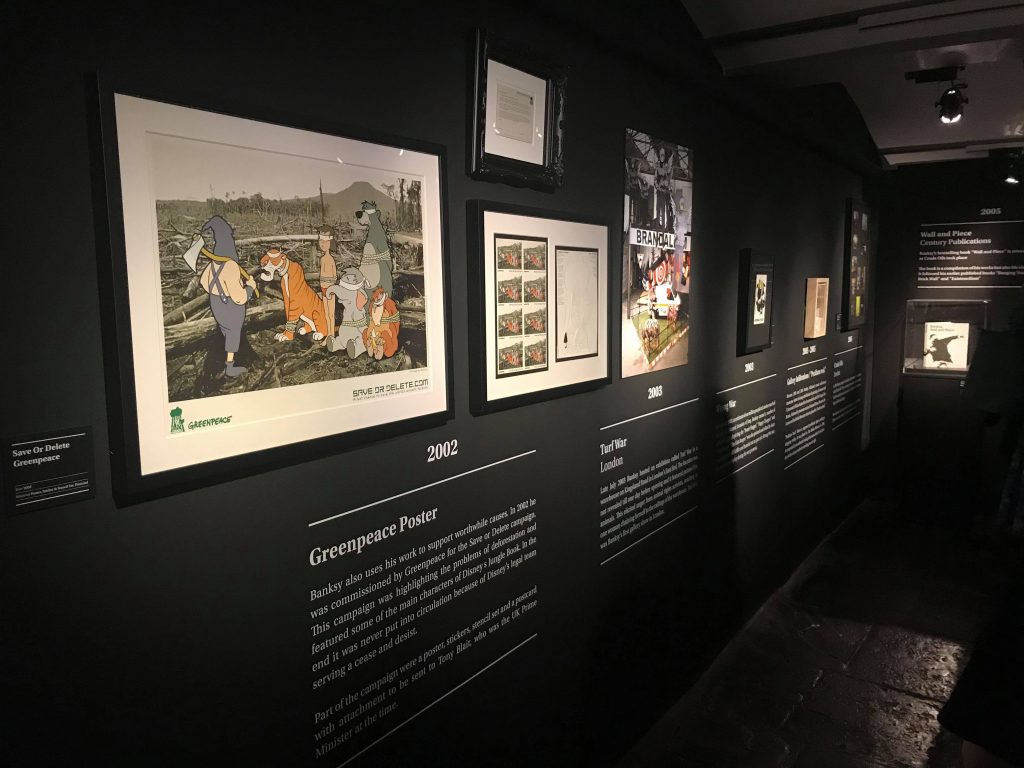 The collection delivered on that and a personal highlight was reading about his collaborations with other artists and seeing his album covers, particularly his parody Paris Hilton album cover and remixed CD.
Some exhibition-goers posted online they were disappointed with the price and the fact that they did not see anything brand new in the exhibition, with some of the the work being printed or photographed rather than original.
But if you have a spare half an hour of a morning and happen to be in Covent Garden, I would recommend giving this exhibition a go once the furore has died down.
It is open for a limited engagement and timed entry tickets are priced at £25 on weekdays for adults and £31.50 for weekends.
For more information, please see the Art of Banksy website.