David Walliams' Gangsta Granny certainly delivers – its amusing plot will keep all the family entertained, the performances are engaging and the production values are unparalleled.
It's Friday night, the worst night of Ben's entire week because he has to spend the evening with Granny, a little old lady who enjoys all things cabbage.
He pleads with his dance-obsessed parents not to be sent to her house but his request falls on deaf ears, he's going.
True to form Granny serves cabbage soup, plays boring games of Scrabble and sends him to bed at an early eight o'clock. It's a nightmare.
The contrasting tempos of the opening scenes set the precedent for the rest of the performance.
It moves from outlandish dance sequences to tender moments that reveal a real family dynamic.
It's clear that Gangsta Granny will not be a one-dimensional pantomime but a show that can educate and entertain.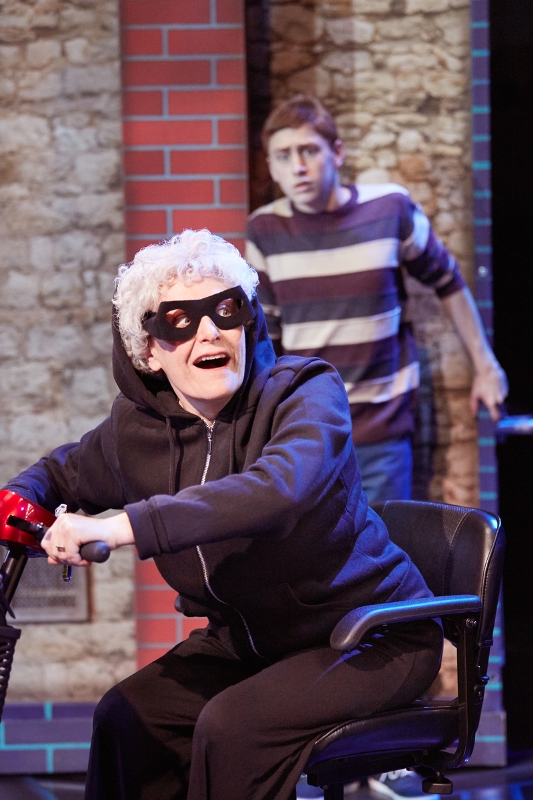 Ben's fortunes take a turn for the unexpected after he finds a biscuit tin of jewels hidden in Granny's kitchen – perhaps there is more to this old lady than meets the eye.
Slapstick comedy is used to great effect as Granny acts out her surprising past with the English upper class, bears, elephants and even Russian guards.
Ashley Cousins (Ben) and Gilly Tompkins (Granny) are brilliantly in sync and it's evident they both trust each other as performers.
However, while the classic comedy continues to please the lengthy set changes begin to take from the action.
Director Neal Foster's decision to make every actor either hop, slide or wiggle onto the stage becomes rather arduous and seems unnecessary at times.
Inspired by Granny's past Ben decides to hatch his own plan for success.
A heartwarming adventure ensues which ends on a strong message about treasuring familial relationships and appreciating the joy being alive.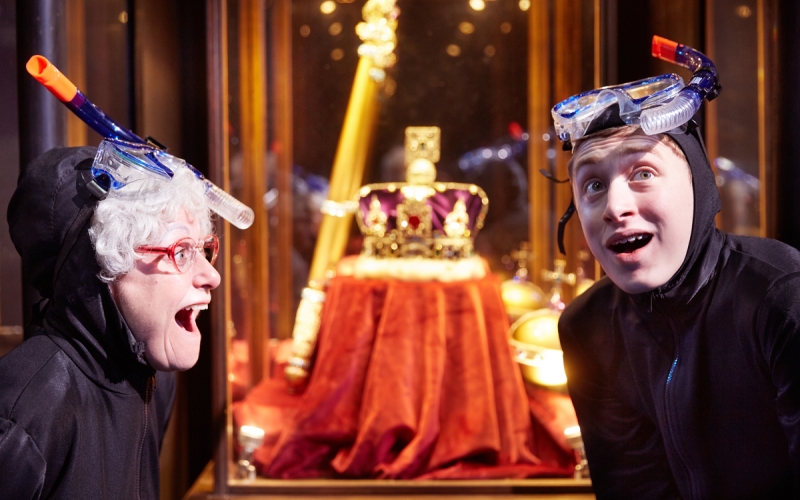 The plot covers quite strong subject matter for a children's play but somehow it works.
The text is intelligent and sharp and doesn't condescend to the audience simply because they are children.
It's worth mentioning that the outstanding costumes and creative set, both designed by the talented Jacqueline Trousdale, played a significant role in making the show the success that it is.
Overall, Gangsta Granny met the expectations of its eagle-eyed audience, many of who were big fans of the bestselling book.
Young theatregoer Lily said: "It was really funny and it was really good because all the things that were spinning around, like the different scenes, were really clever."
This brilliant production from the Birmingham Stage Group guarantees an enjoyable night out for all the family this autumn.
Budding reviewer Matthew said: "I liked the way they danced their way into the different scenes.
"So they merged the whole show together and it was funny and it was really good."
Gangsta Granny runs at the New Wimbledon Theatre until Saturday, November 5. For more information and tickets, click here.