The Peacock Theatre is to host an ambitious double header late next month by New English Ballet Theatre to commemorate the centenary of the World War One armistice.
The company will premiere former English National Ballet artistic director Wayne Eagling's new ballet Remembrance and then restage the popular Four Seasons by choreographer Jenna Lee.
Remembrance is a piece inspired by the romance between Marie Rambert and playwright Ashley Dukes and their sudden separation when Dukes is called back to the battlefield.
It is set to Handel's Ode for St Cecilia's Day, which will be played live by the English Concert orchestra on period instruments with soloists and chorus and conducted by orchestra's director Harry Bicket.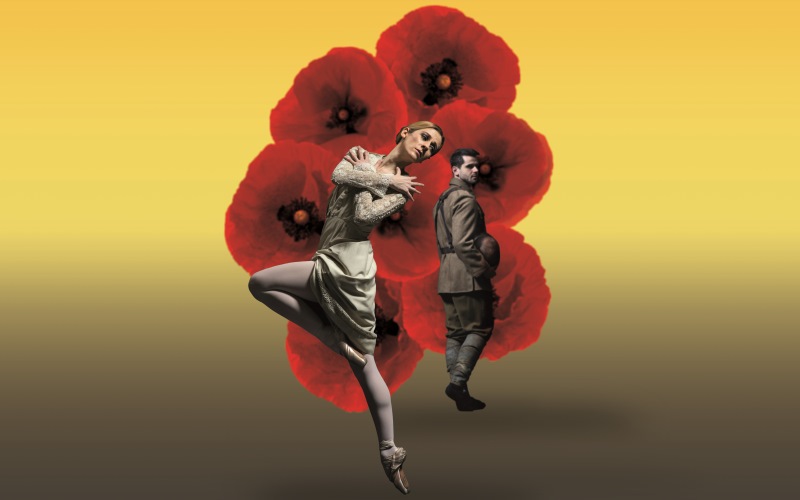 NEVER FORGET: Remembrance commemorates the armistice. Picture by Hugo Glendinning
Eagling said: "Marie Rambert's experience was symbolic of many women's experiences during the war – although her story had a happy ending.
"While Remembrance isn't strictly a biography, I hope audiences will engage with the story and enter into a tiny slice of history while enjoying the performance of our beautiful dancers."
Lee's Four Seasons ballet is set to Max Richter's re-composition of Vivaldi's classic The Four Seasons, and has been re-staged for April Dalton's autumn costumes representing each season.
"Making ballet accessible to everyone is extremely important for the development of ballet and I love that NEBT constantly performs to new audiences," said Lee.
"Max Richter's Vivaldi Recomposed is one of my all-time favourite pieces of music too so it's been a dream to create this piece and work on it with such a talented company."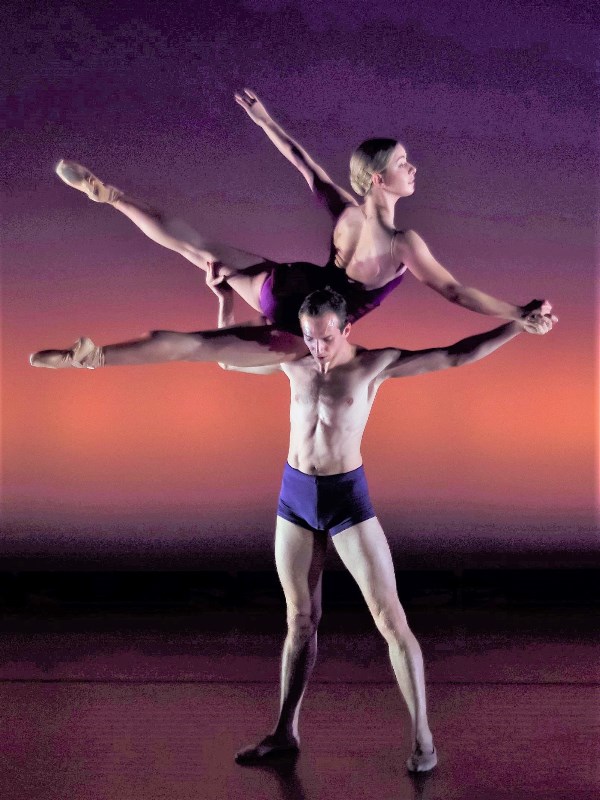 BALANCING ACT: Jenna Lee's Four Seasons. Picture by Alexander Yip
The critically acclaimed NEBT is one of Britain's most exciting ballet companies and is run by founder and artistic director Karen Pilkington-Miksa.
She said: "We've been keen to work with Wayne Eagling for quite a while so I was absolutely delighted when he agreed to make a piece especially for NEBT for this year's armistice commemoration.
"It's a beautiful ballet and audiences will undoubtedly feel a fraction of what Rambert and Dukes went through as they enjoy watching first class ballet.
"The Four Seasons was one of our most popular pieces last year which we performed at the Cheltenham Music Festival.
"And Jenna has developed a wonderfully visual style and with April's gorgeous costumes, the audience is in for a treat."
Remembrance | The Four Seasons is on at the Peacock Theatre in Portugal Street near Holborn from September 27-29.
Tickets are on sale at www.nebt.co.uk
Feature image by Alexander Yip, with thanks