Nick Grimshaw described this year's star-studded London Fashion Week as one of the best yet.
The Radio One DJ was seen gracing the front row of shows such as House of Holland and Topshop sitting among the likes of Jo Wood, Beth Ditto and Nick Rhodes.
Pictured at Pam Hogg's Divine Delinquents show, Mr Grimshaw expressed his enthusiasm for the Capital's most stylist event of the year.
He said: "London's shows are always so outrageous and exciting. I think this year's has been one of the best yet.
"British designers always know how to create the unexpected and I can never wait to see what's in store."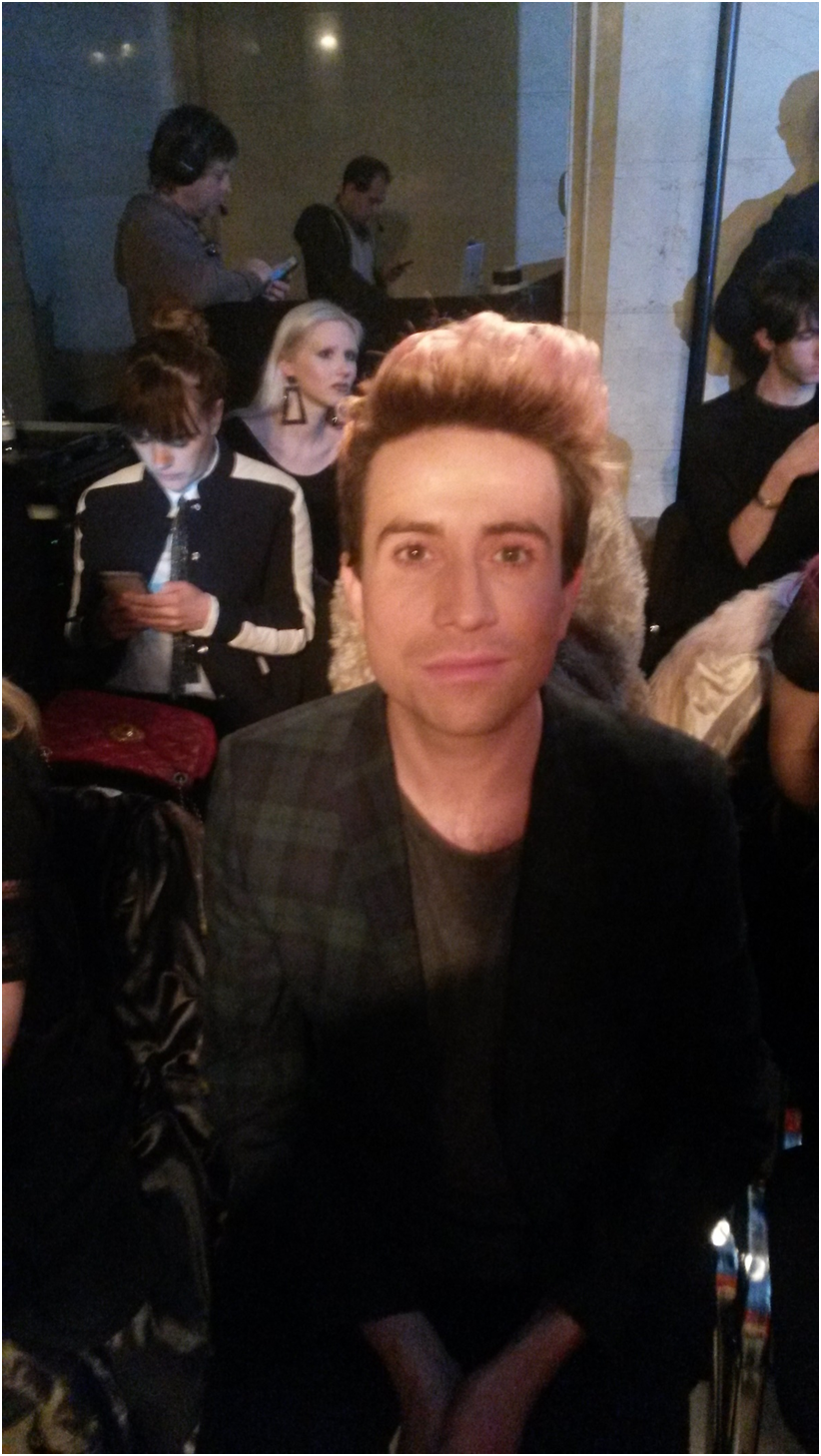 HIYA: Grimmy is often spotted partying with the stars
Ms Hogg also made the news recently for designing the BRIT award trophies, a role previously held by artists Tracey Emin and Damien Hirst.
However, it was model Sadie Pinn who hit the headlines following the BRITs after she interrupted Ant and Dec presenting to showcase a see-through mesh cat suit made by the Scottish designer.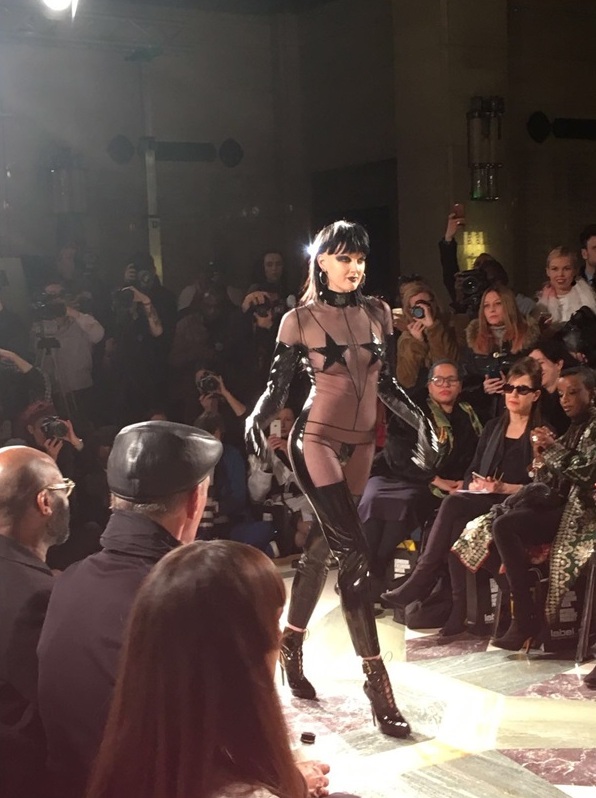 PINN-UP: This outrageous model made headlines after the BRITs
Ms Pinn's flesh-flashing outfit was part of Ms Hogg's Autumn/Winter 2016 collection which paid tribute to David Bowie with its flamboyant patterns and glam rock theme.
Other pieces showcased at the Freemasons Hall show included PVC dresses, gold capes and underwear emblazoned with two inch spikes.
Both London Fashion Week and London Fashion Weekend will be returning in September to showcase designers' Spring/Summer 2017 campaigns.
Featured image courtesy of Alan Carr: Chatty Man, with thanks