Vulnerable South Fulham residents say they have been 'chucked' out of Ubers and forced to walk home as drivers fear being charged by the council's new traffic camera scheme.
Hammersmith & Fulham Council said it has 'escalated concerns' to Uber's UK boss Jamie Heywood to find a technological solution and stressed that drivers have a 'clear passenger safety responsibility'.
Unlike black taxis and local minicabs, Ubers are not currently exempt from the experimental South Fulham Traffic Congestion and Pollution Reduction scheme which was introduced by the council last July.
The scheme aims to reduce traffic caused by rat-running from out-of-borough traffic and to tackle air pollution in South Fulham without closing roads by using Automatic Number Plate Recognition technology.
Fashion designer Alex Darche, 34, of Chelsea Creek, said: "I've been chucked out of Ubers at the top of Imperial Road before because they physically won't take me further.
"Sometimes they completely flat out refuse to drop me off at home and I have to walk the last bit home.
"If I'm coming back at 11pm or 12am at night and I'm a female on my own it's dangerous.
"Imperial Road is not a busy road and I really don't like it."
Chelsea Creek can be accessed by Imperial Road without passing through cameras but Darche says Uber drivers 'will not go on Imperial Road at all' due to 'confusing' signage.
He added: "It's only a stretch of Imperial Road that Ubers can't access and it is not clear where the restrictions are."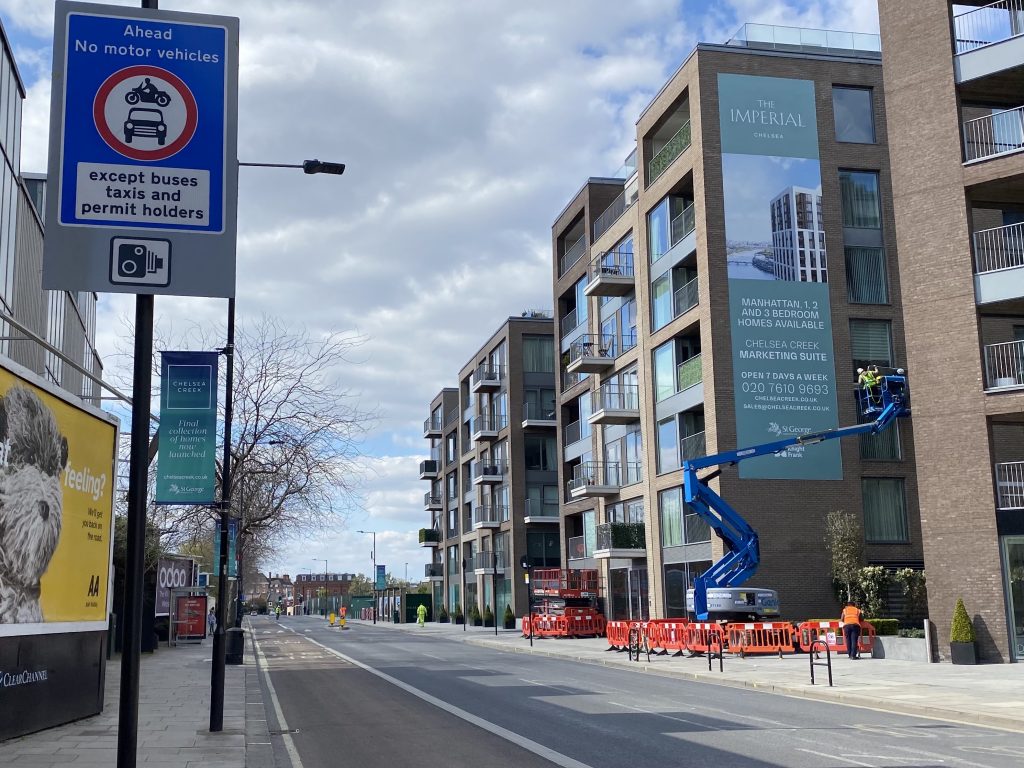 Darche was mugged at 9pm on Imperial Road in February 2015, just two weeks after she moved into her property.
She said it left her feeling unsafe and traumatised.
She said: "After that experience, if I'm honest, even if it was just going down the road, I would always take an Uber home so I would never ever walk down that road again by myself.
"It's meant that I know I probably shouldn't go out after 9pm or, if I do, I take an Uber from my flat to wherever I'm going."
Sands End resident Caroline Shuffrey, 65, wrote to all councillors in March after her daughter, barrister Chloe Shuffrey, was dropped on Wandsworth Bridge Road by an Uber driver at 3am last November.
Chloe, who had been working late in chambers, had to walk a ten minute journey to get home.
Caroline said: "It sent shivers down my spine.
"She is a year younger than Sarah Everard was and it was awful when I found that out a few months later.
"It would be very easy to whisk someone away around here.
"As a result of the cameras, the roads are now so dead that anybody walking home at night would be at risk.
"It's an accident waiting to happen and it creates a dangerous situation.
"It does discriminate against women and disabled people because they are more at risk."
A disabled resident's partner said the pair rely on taxis, but that drivers often refuse to collect them unless they walk out of the TCPR zone.
She said: "On rainy days the walk puts my partner at considerable risk of slipping and falling and adds significantly to the journey time.
"It essentially takes away our right to choose our service provider and forces us into more expensive black cabs."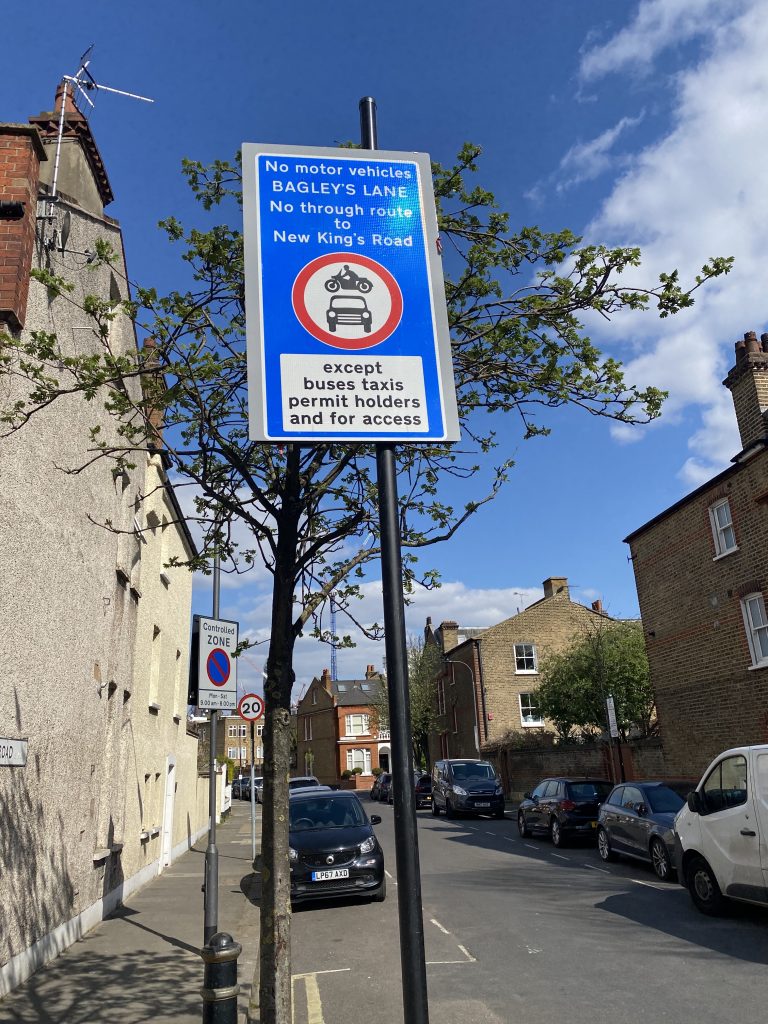 A council spokesperson said: "We are aware from our residents that some Uber drivers are reluctant to enter the TCPR zone because they don't realise they can access streets without going through a camera.
"We raised this issue with Uber last year and they said they were updating navigation systems and educating drivers.
"We have escalated our concerns to Uber's UK boss Jamie Heywood and requested that his engineers work with ours on an effective solution."
According to the council, 99% of the roads within the TCPR scheme are accessible without triggering cameras but it says drivers may have to use different routes.
Darche claims, however, that this is not a solution as other routes add 30 minutes onto the journey time, making the trip more expensive.
The restricted streets include sections of Harwood Terrace, Bagley's Lane, Broughton Road, Hazelbury Road and Imperial Road.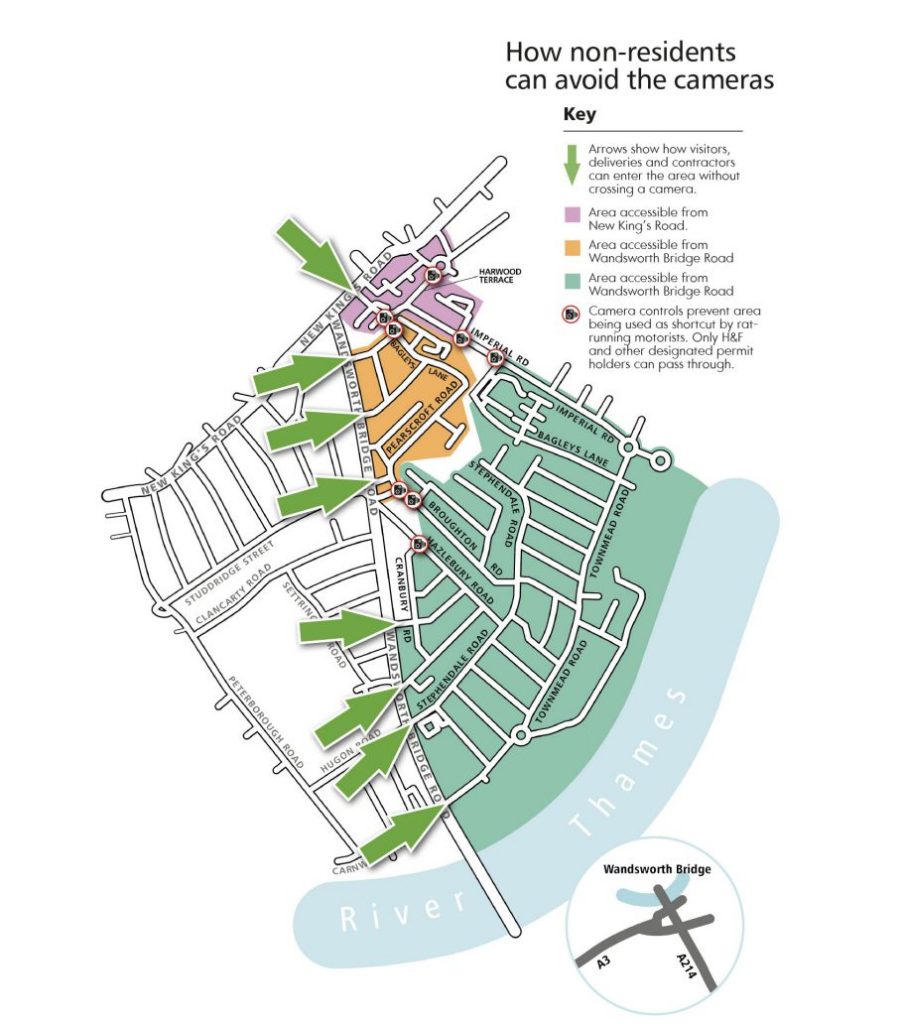 Opposition spokesperson for planning councillor Matt Thorley said: "The issue with Uber is that there is no central database whereas for other taxi companies and black cabs it's easier.
"For parts of Sands End, it's not as well lit as it could be and there are places I wouldn't walk on my own at night so I completely get why residents are very nervous about this.
"I do think there's been a lot more effort on the council's side than there has on the Uber side.
"I've heard stories of women at 2am being dropped off on Stephendale Road and Townmead Road.
"I think it's morally reprehensible to do that. Uber has a duty of care to its customers."
A resident asked the council during a meeting on 20 January whether an Equality Impact Assessment had been carried out prior to the implementation of the scheme, citing the 'indirect discrimination of resident's safety and gender discrimination'.
The council responded that a detailed EIA was not required as the scheme had been introduced under an Experimental Traffic Order and 'the intent is to reduce traffic across the whole area'.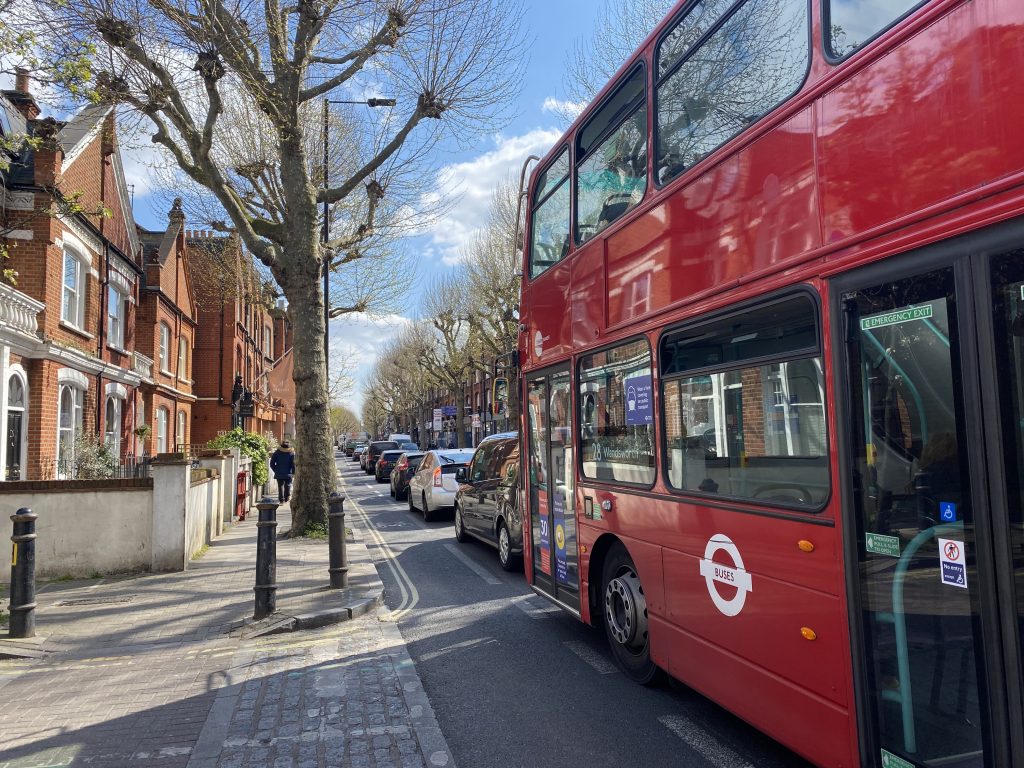 As the scheme was implemented under an Experimental Traffic Order and is funded by the council, there will be a formal consultation with residents after 18 months.
Uber did not respond to a request for comment.
Featured image credit: www.quotecatalog.com