Beer aficionados usually await that first refreshing sip with great anticipation.
But as a novice who prefers a pinot grigio to a pint of the amber nectar, I decided to test my tastebuds at Twickenham Fine Ales Brewery.
The tour kicked off with a brief introduction and history of the company.
After visiting a couple of factories in Ireland last year, I found it fascinating to go on a tour where I experienced the everyday workings of a local brewery.
It felt personal and the staff are clearly passionate and proud of their company.
More than 28,000 pints are brewed each week the Mereway Road site which has been the brewery's home since 2012.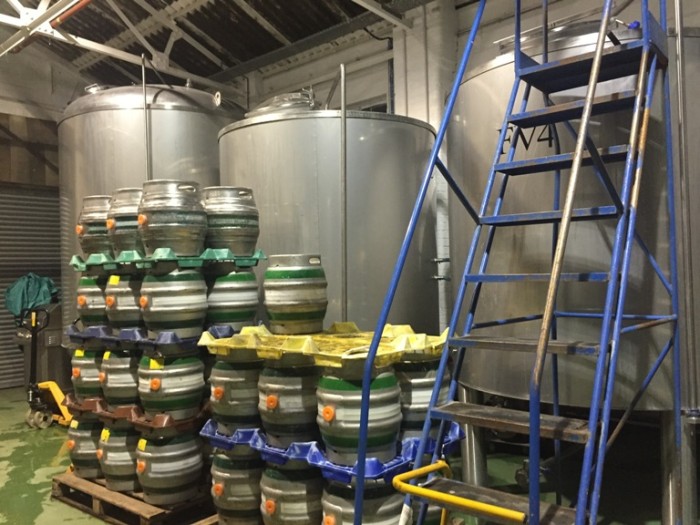 YOU'D BETTER BEER-LIEVE IT! Just some of the barrels at the brewery
Head Brewer Stuart Medcalf regaled the group with many facts about the process including how gravity affecting the brews and the limited shelf life of beer.
Stuart said once opened the cask beers last two to three days but one client, JD Wetherspoon, is able to push this to four or five days.
The pub chain has a clever system which pumps in CO2, forcing the air out.
In comparison to casks, bottles can last 12 months but Stuart explained that they still only have a demand of 15% bottled beer, in comparison to 85% cask.
Other visitors shared their opinions of the tour.
Twickenham media advertiser Sarah Cawthorn, 24, said: "For such a small brewery they've done a really good job.
"They make it easy to understand and it was very informative."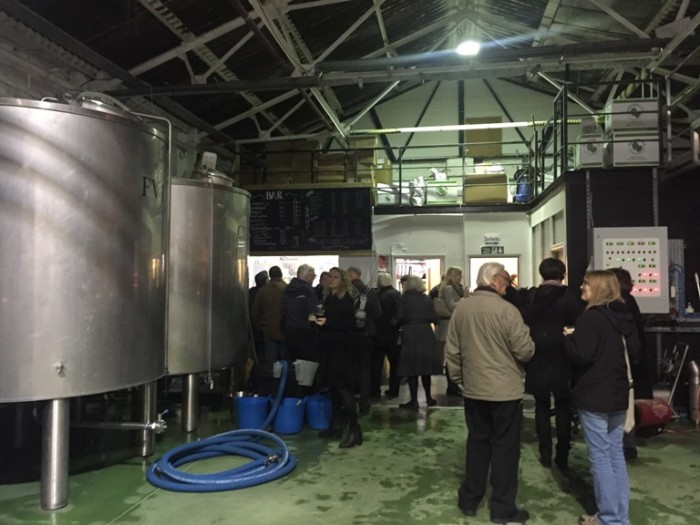 FUN TIMES: Visitors gave the brewery tour a thumbs up

Like me, Sarah isn't a big ale fan but she did give the different types a try.
Her dad Mark Cawthorn, a writer and lawyer, said: "It was good the way Stuart imparted his knowledge.
"The beers here are all very good indeed – we have enjoyed it."
Tim Stafford, 56, an engineer from Twickenham said: "I came on a tour eight or nine months ago and I learned much more this time round.
"The process is really interesting, it is very manual and very labour intensive.
"I'm really impressed with what came across today."
"I'm really impressed with what came across today."
It seems the micro-brewery is going from strength to strength, with their first national contract set to begin in spring.
Steve Drake, 50, a sales manager from Twickenham said: "I found it really enlightening.
"I preferred it to the more commercial tours I've done – it was more present, more real.
"We know the brewery well because we live down the road and the tour has encouraged me to come down and spend a bit of money here, rather than spend more in the supermarket."
As well as Grandstand, punters, or should I say 'pinters', were given tastes of Redhead, Naked Ladies and Winter Cheer.
For anyone like me, who can't stomach a full pint, it's a wise idea to take a friend or family member with you as a taste tester. That way you both go home happy. Who knows, you might even leave with a crate.
The tours are held every month and if you'd like to sample some of Twickenham's finest ales, or for more information, visit www.twickenham-fine-ales.co.uk